It's like peanut butter and jelly. Cookies and milk. Coffee and…coffee. Two of my favorite things are coming together, and I know it's going to be a match made in the Rocky Mountains. S.L.A.M. + Denver, Colorado is happening and I couldn't be more excited to be the one leading it.
I'm Kelsey, your Denver S.L.A.M. Boss, and I. AM. STOKED. to be back in Colorado to bring the Denver area mamas the incredible workout and community that is S.L.A.M. I am originally from Colorado. I grew up in Walden, a small town on the Western Slope. I am a University of Denver Alumni, and I married my high school sweetheart who happens to be in the military. The military lifestyle took me to live on both coasts of the country, and it is also how I was lucky enough to discover an empowering, supportive group of moms who also got together every morning to get a killer workout in (hint: it was S.L.A.M.).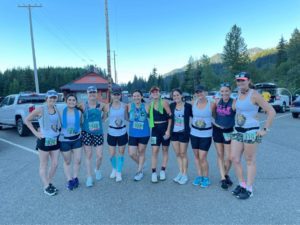 It was after our second military move to North Carolina, in which I was a newly-dubbed stay-at-home-mom with a 9-month-old baby that I found myself in unknown territory. I was away from family. I had no friends. My daughter had no friends. How do we socialize? It was challenging, but we figured it out as best we could. Fast forward a year and a half, and I had my second baby, and things became even more difficult. Here I was with two perfect babies, but I felt more alone than I had ever felt before. Postpartum anxiety and depression ruled a large part of the first months of my son's and my time together. And it wasn't until I stumbled upon the grand opening of Stroller Strong Moms Cameron/Sanford (S.L.A.M.), stepped WAY outside my comfort zone, showed up for it not knowing a soul, and committed to an hour workout every morning that I finally started to climb out of the darkness I didn't even know I was in. Essentially, when I started going to S.L.A.M., the moms that were there shined a light on the pieces of me that I hadn't seen since I had become a mom. It reminded me how much I loved to move, to sweat, and to be a part of a "team".
Two months alongside the incredible mamas of S.L.A.M. Cam/San was all I had before we moved to Washington, but it was all I needed to know it was something I never wanted to go without. And it was something I believed every mama could benefit from. Luckily, in Washington I was able to join S.L.A.M. Tacoma lead by the strong-as-a-mother Janet. For two years I grew stronger physically, emotionally, spiritually, and mentally. I had a third baby. I had a wonderful postpartum experience, despite a deployed husband. My confidence soared. All of this while working out with other moms who encouraged, supported, and inspired each other daily. These moms quickly became more than friends, they became family. And it was when covid hit, and I saw how heavily we leaned on each other to get through it, that it gave me the final push I needed to become a certified group fitness instructor. Becoming certified would mean that I could play a bigger role within S.L.A.M. Tacoma – to not only become an instructor, but become a pillar of support for the moms of my community and beyond. It became absolutely clear that this was how I could help other moms – I could shine a light during hard times, just like a light was shone for me.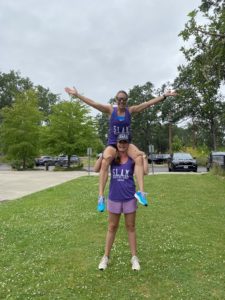 For close to a year I've instructed at S.L.A.M. Tacoma. I learned from the best mentor. I was given grace from the best group of moms as I found my confidence (and my loud voice). I was inspired to run a half marathon for the first time in my life. And after finding out we would be moving to Denver in the summer, I was driven (and cheered on) to take the boldest step I've ever taken and open up S.L.A.M. Denver.
Truly it was a no-brainer. I obviously love everything about S.L.A.M. The workouts are incredible. The camaraderie is unbeatable. The community is empowering. The Mom's Night Outs are life-giving. The built-in baby friends are adorable. And my themed classes are pretty dang legit. So, OF COURSE, I wanted to introduce the mamas of the Mile High City to it!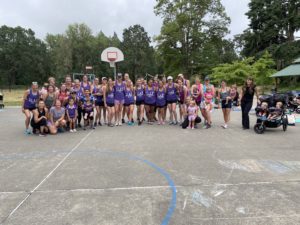 Just like my first class I went to in North Carolina…I was scared to death to go, but I knew if I didn't do it, I'd regret it.
So, let's do the dang thing, Denver!
All in.
Whole heart.
Let's sweat like a mother!
Follow us on Instagram and Facebook for updates!