Do You Miss the SLAM life? 
Have you always wanted to be a part of S.L.A.M. Sweat Like A Mother but don't live near an affiliate?
Have you moved away to a city with no SLAM? Do you wish you could SLAM year round?
Well, guess what? We've got you!
Virtual SLAM is coming to your living room YEAR ROUND with four 10-week sessions per year with 2-3 week resets between each session.
When is your next Virtual SLAM?
January through mid-March
April through mid-June
July through mid-September
October through mid-December
(The above sessions start on the first Monday of the month)
If you would like to join us, but we are in the middle of a 10 week session, email us and we can get you started!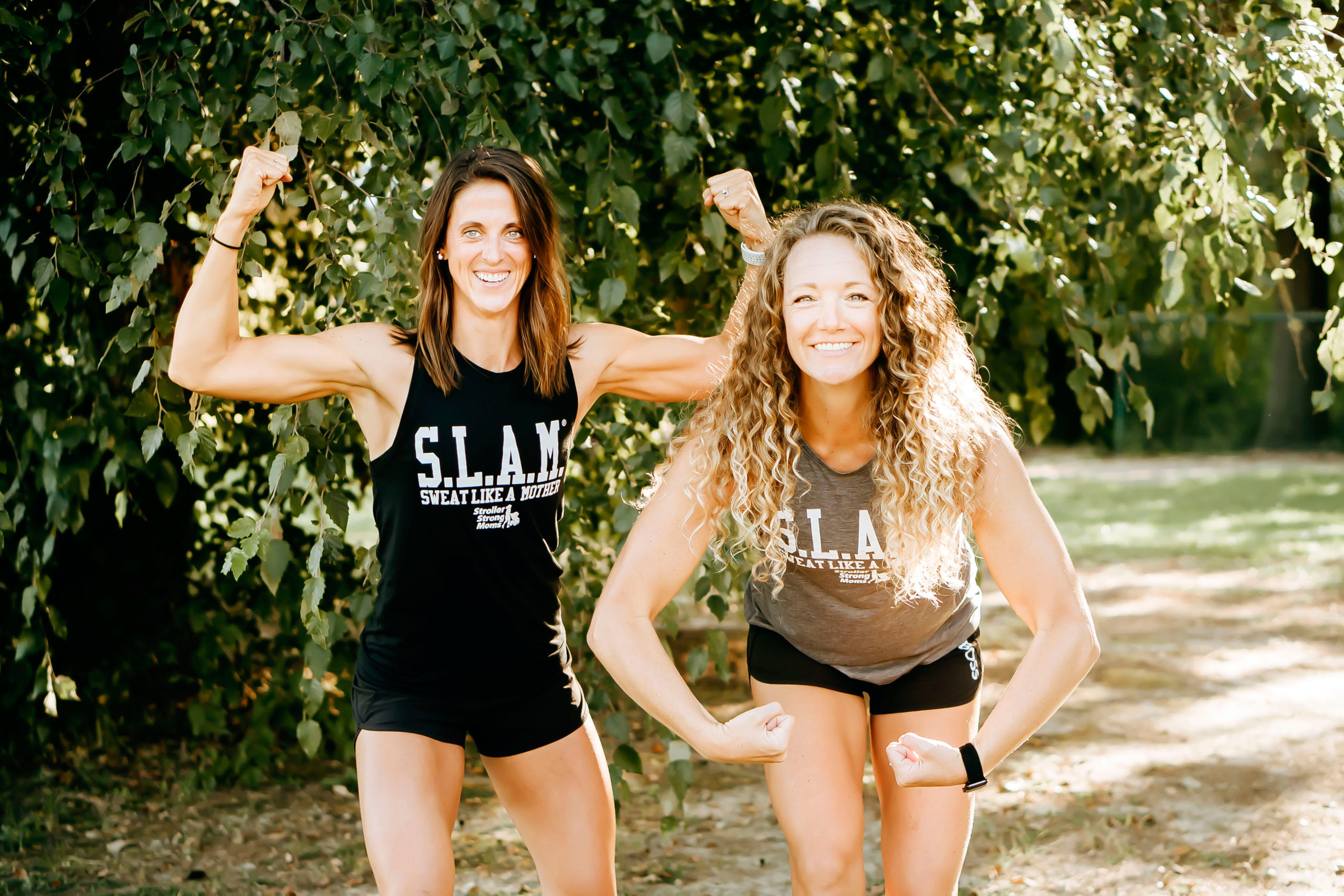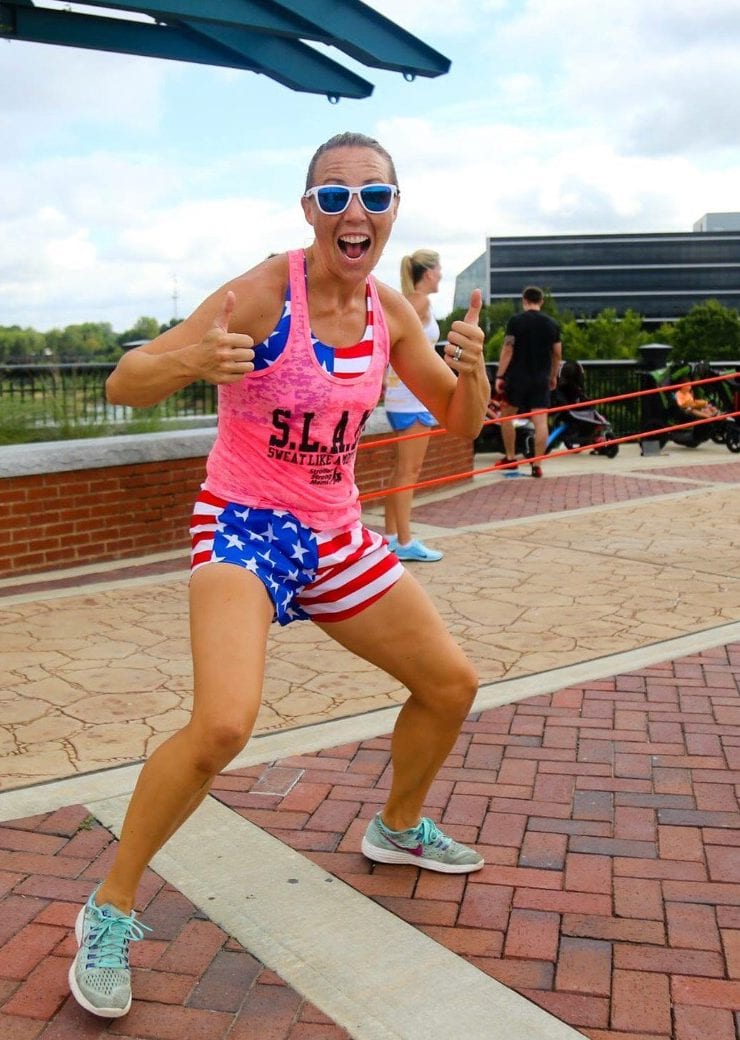 What is Virtual SLAM?
Virtual SLAM Includes:
3 LIVE virtual workouts every week from Virtual SLAM Boss, Erin Divinski, and founder of Stroller Strong Moms, Alexa Smith.
Form Video Library with corresponding workouts to practice your new moves and ongoing tips from our in house physical therapist, Addie Holzmann.
Track Attack, Prehab, Yoga & S.L.A.M. Express are among countless Workout Libraries to add to your weekly routine.
10 LIVE Sessions with guest instructors 
Closed Facebook group for live workouts, accountability, encouragement, goal sharing, recipes and more. This is your SLAM community.
*PLEASE NOTE: The LIVE workouts will save in the private Facebook group for you to use whenever is convenient for you.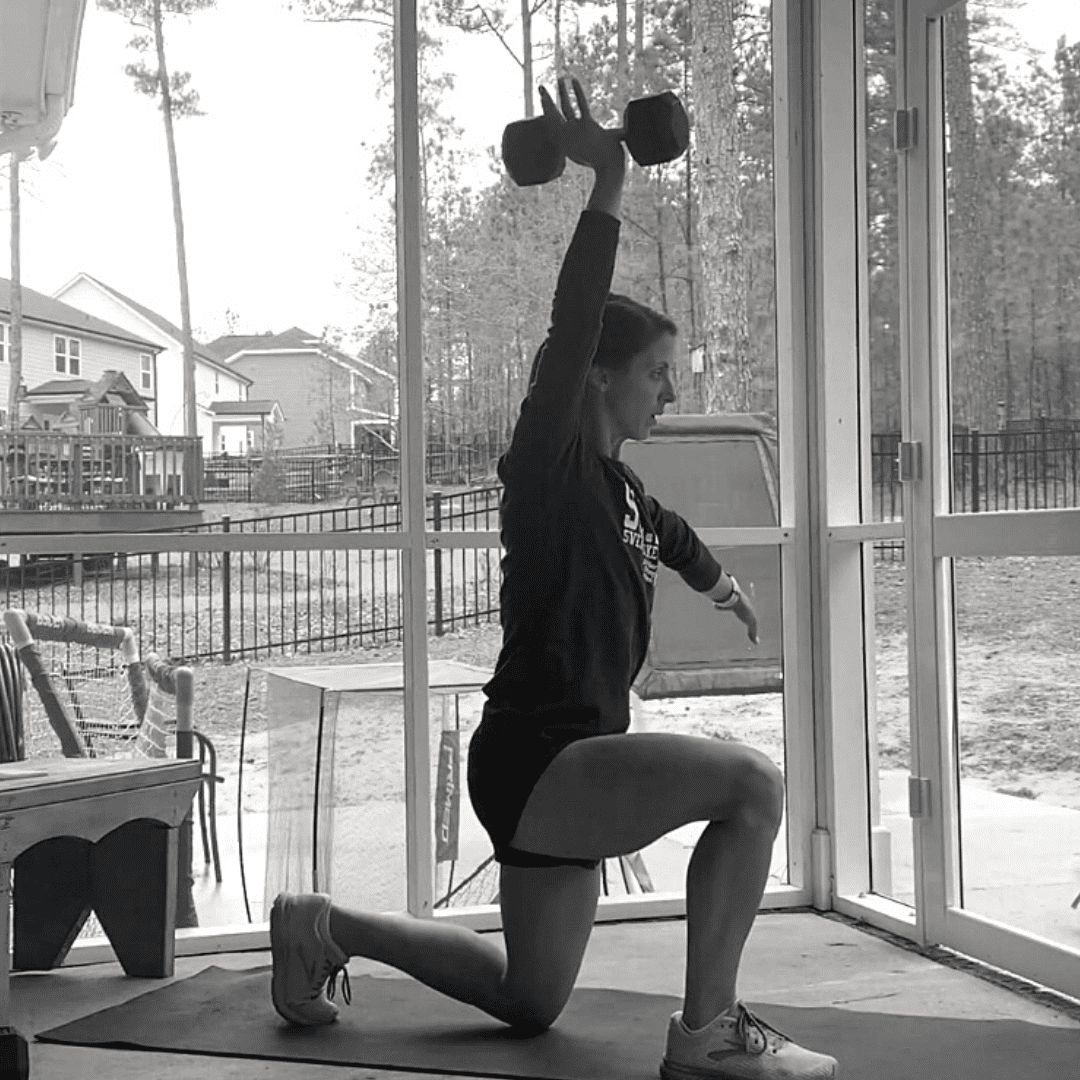 You guys, I just love Virtual SLAMing with all of you! I started SLAMing in Columbus, Georgia in 2013 and I have never looked back. S.L.A.M. has literally changed my life; I don't know how people do life without it. I was a gymnast until I graduated high school but I will tell you S.L.A.M. got me in the best shape of my life. There is something about being encouraged and pushed by moms surrounding you that makes you WORK and SWEAT harder than you would on your own. That is what makes SLAM SO special; you come for the workouts, you stay for the community. Get ready to try some handstands, do lots of burpees, lift heavier weights, learn correct form and have a ton of fun!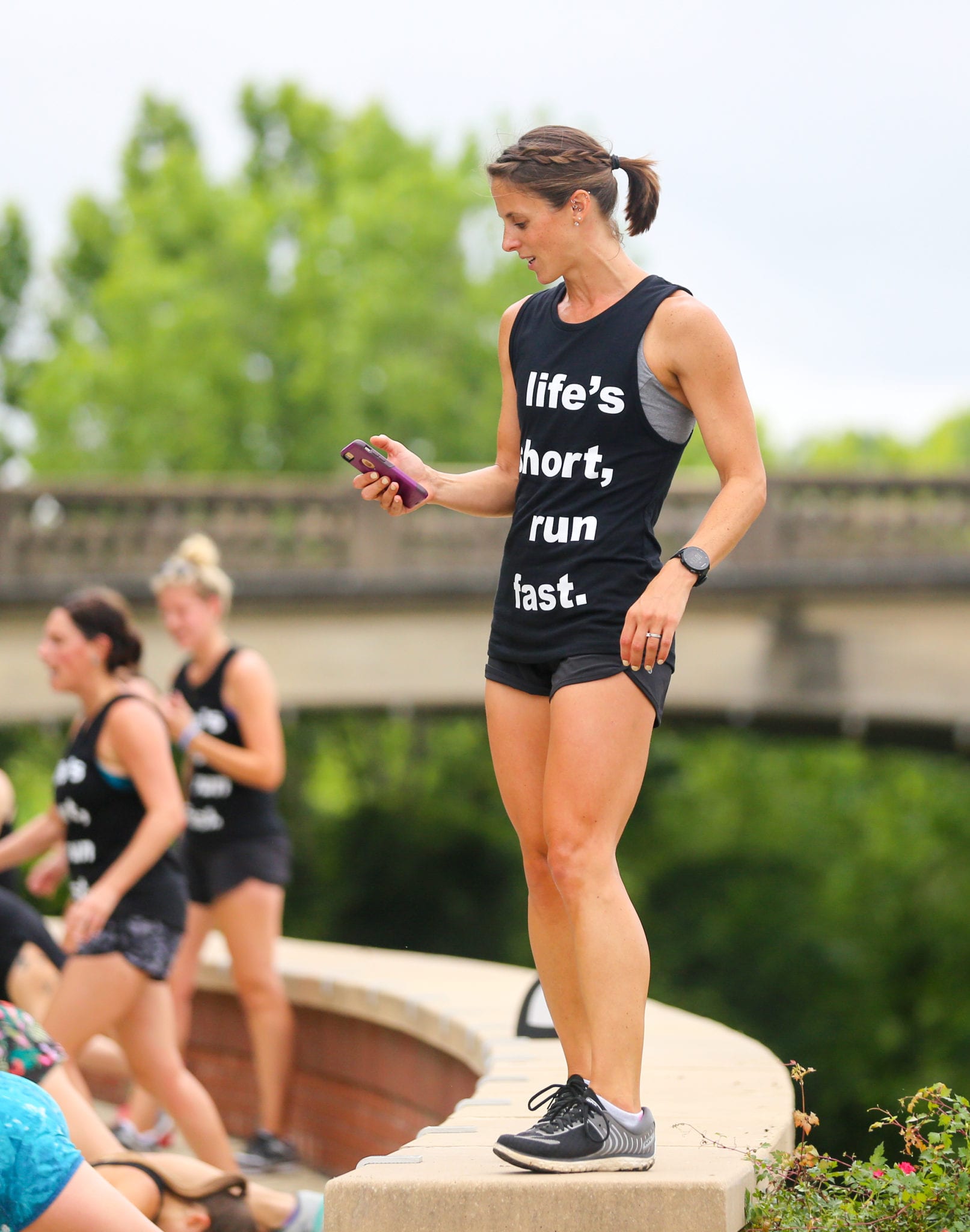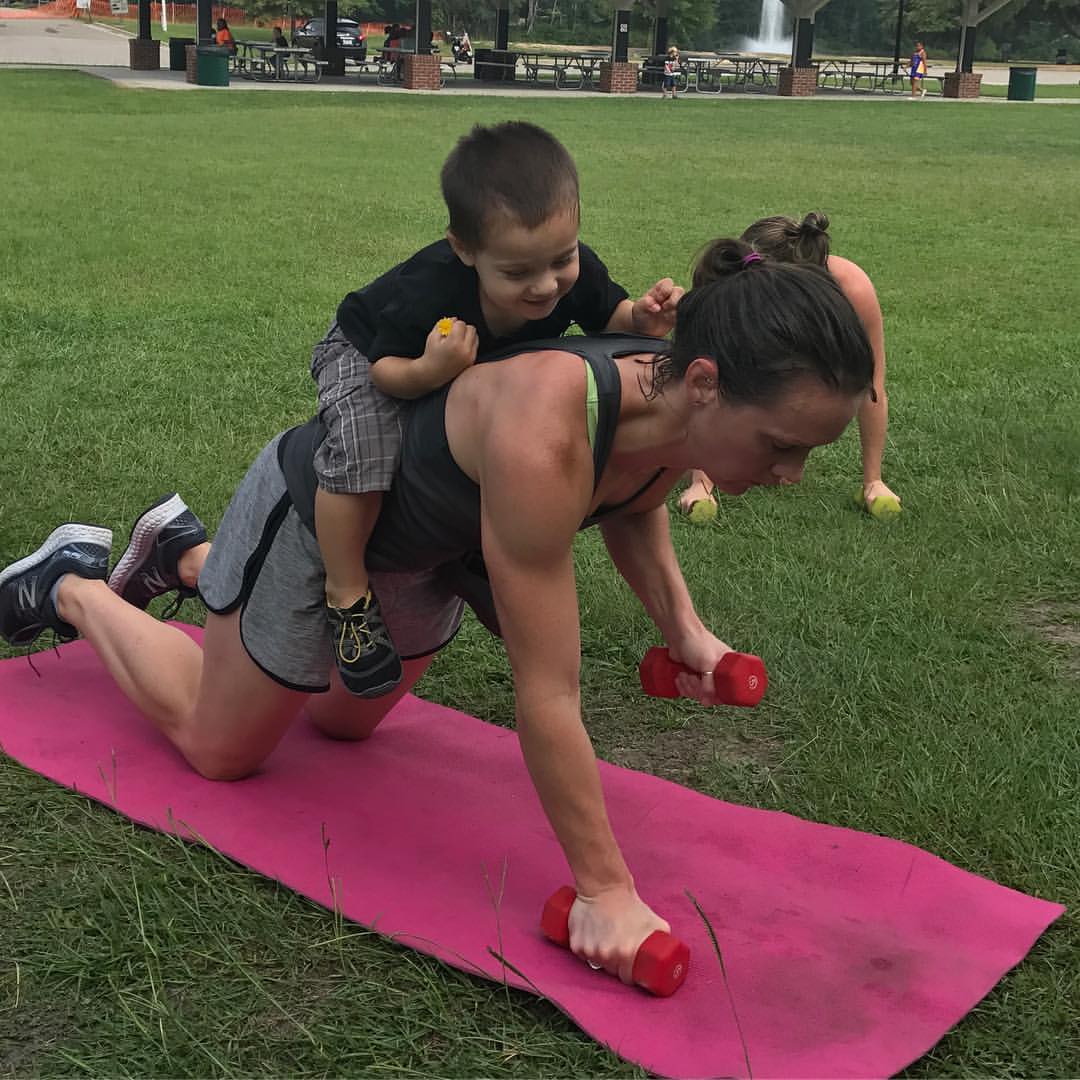 Who Can Sweat?
Anyone who wants to Sweat Like a Mother!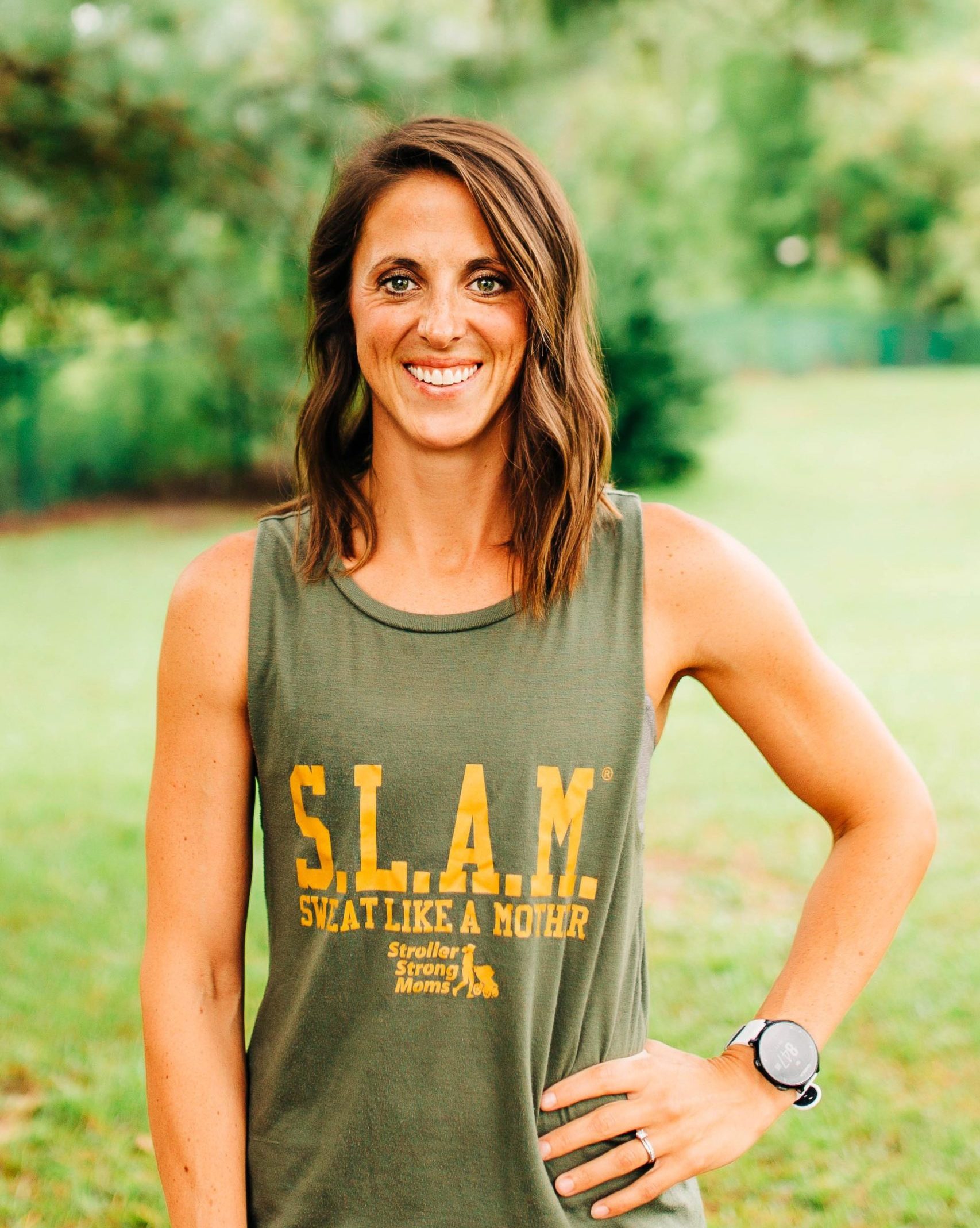 Erin holds a Pregnancy and Postpartum Athleticism Certificate and is a CrossFit Level 1 Trainer, an ACE certified group fitness instructor, a RRCA Certified Running Coach and is CPR/First Aid certified. She has been a part of SLAM since 2013, started instructing with SLAM Columbus in 2016, joined the SLAM Leavenworth instructor team from 2018-19, currently instructs at SLAM Southern Pines and has been leading Virtual SLAM since March 2018. Erin is a mom to one little girl and one little boy who have luckily always loved riding in their BOB. Gymnastics is responsible for Erin's fitness foundation and her favorite ways to sweat are doing handstands, burpees, lifting heavier weights and running!
Alexa holds a Pregnancy and Postpartum Athleticism Certificate and has a master's degree in Health and Physical Education. She been an ACE certified group fitness instructor since 2011. She is CPR/AED certified through AHA and holds a Sports Conditioning Specialty Certification. Alexa created S.L.A.M. in Columbus, GA in 2011 and it has since grown to so many new cities. She founded Columbus, Savannah and Monterey, but currently resides in Sanford, NC with her husband, Tony, and three children, Destry, Velzy and Zoya. She is so excited to help lead virtual workouts! Her favorite ways to SLAM are swimming, playing soccer, running, snow/water sports, and sweating alongside all her fellow #SLAMsisters at class of course!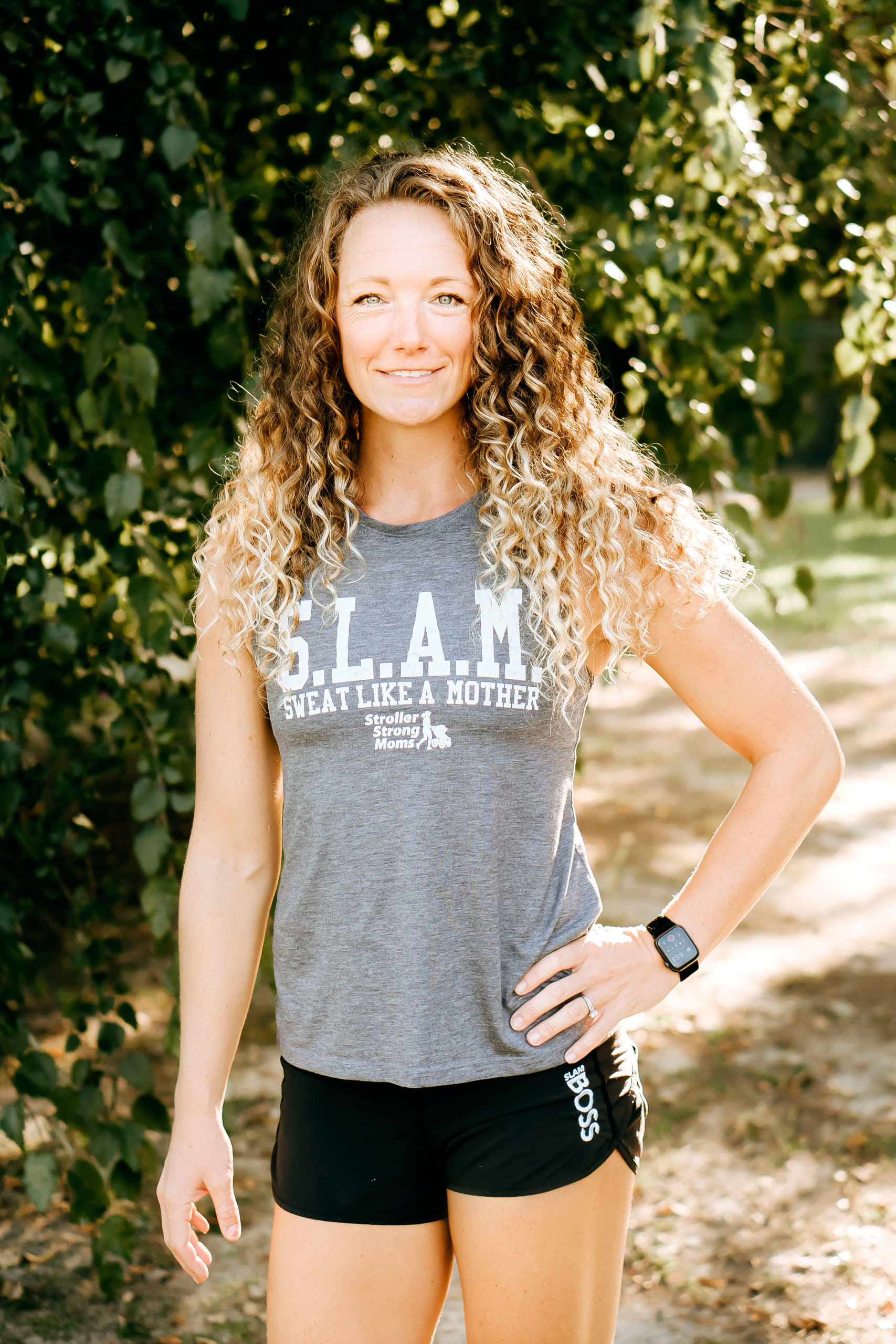 I am a full-time working momma and it's often hard to find the time to get in a good workout. The virtual S.L.A.M. group is amazing. If you think you can't be motivated through a screen, think again! Not only were the instructors motivating, but this mom tribe is SO supportive. Everyone keeps it real and also lifts each other up. You'll have a whole new group of friends. The workouts are challenging and you can do it during nap time, before you go to work, ANYTIME. I recommend this to all my mom friends who are looking for a boost in fitness
Loved it! I need that extra accountability to keep me honest and on track. I love the variability of the workouts and the live workouts with the written instructions allow you to either follow along or do the workouts at your own pace/in your own time. I think it's as close as a working mom can get to having the 'real' thing!
The virtual challenge was absolutely amazing. With my work schedule and kids activities I usually have to fit workouts in at 4 am and after 8 pm. I know this may sound shocking but I can't seem to convince anyone to do them with me! The virtual challenge was like getting to work out with a friend whenever and wherever I was. Erin and Janet have such positive energetic and made me really look forward to each workout. The nutrition and yoga segments were also amazing and really made it a great way to get back on track.
READ UP ON REST DAYS
Recent Blog Posts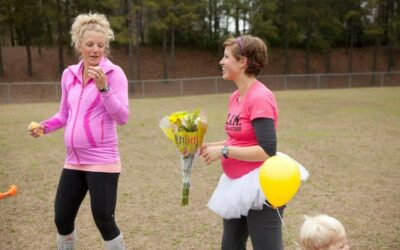 Hi! My name is Julie Morelli, I am a mother of three children (Samuel 12, Cora 10, and Teddy 5), a military spouse to my wonderful husband, a registered nurse (worked in labor and delivery), a group fitness instructor, and a certified Pregnancy and Postpartum...