Pigeon Point Park
1521 Pigeon Point Road
Beaufort, SC 29902
Mon, Wed, Fri, Sat | 9:30 – 10:30 am
Parking & Meeting Location
Parking spaces are available.
This is the perfect location for SLAM. On one side there is a large, open green space, and on the other side there is a shaded green space under the cover of trees draped with beautiful Spanish Moss. Through the middle of the park is a running/walking path, which leads to the playground. Restrooms are on sight.
Questions? Contact jackie@sweatlikeamother.com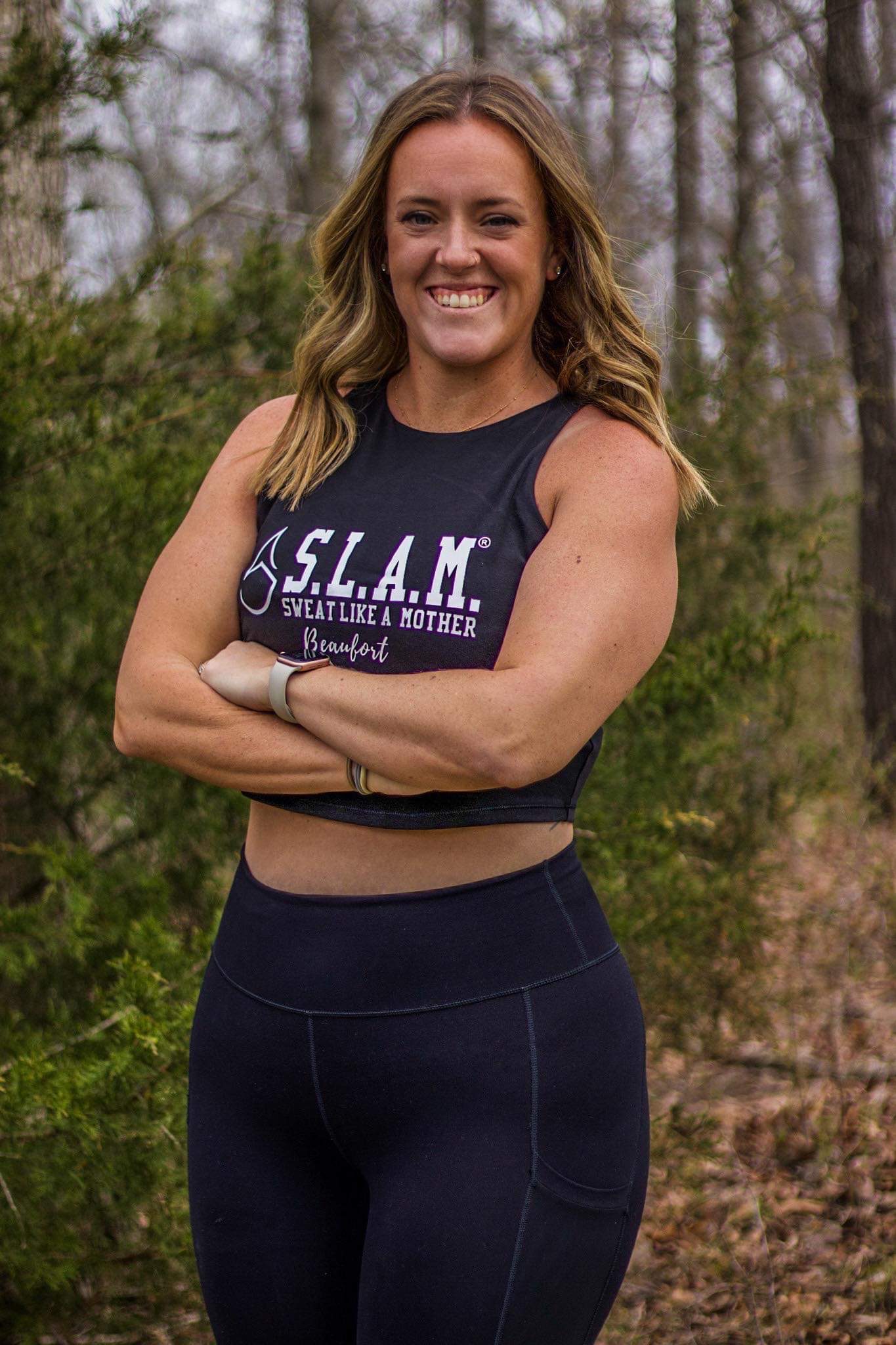 Jackie Allgood | jackie@sweatlikeamother.com
I am an ACE certified Group Fitness Instructor and certified in adult and pediatric CPR/AED. I am originally from Chicago, but received my BAS in Criminology and Criminal Justice from the University of Nebraska – Lincoln. Prior to becoming a SLAM boss, I was a Special Investigator conducting background investigations for government security clearances. I am a military spouse and have one son named Lincoln (2). I fell in love with SLAM and working out when we were at Fort Leonard Wood. After struggling with life postpartum, SLAM was the perfect solution to finding women I shared a common interest with. I love SLAM for the confidence it has given me, the bonds it has created, and the overall feeling of acceptance. I cannot wait to share everything SLAM has provided me with a new group of women in Beaufort!
Drop In
Great for hitting up a class once in a while

Expires after one use
10 Class Pass
A great option for attending class once a week

Expires 2 months after purchase
Monthly Unlimited
Perfect for attending class often

Cancel at any time with 2 weeks advance notice, and pregnant moms may place a hold