Grace Evangelical Lutheran Church
100 E Shrock Rd, Westerville Ohio 43081
Indoor Seasion Only: Monday, Tuesday + Thursday | 9:45am-10:45am
Parking & Meeting Location
Park & enter by the side doors nearest to Schrock Rd. Turn right down the first hallway and the elevator is on your left (Level "F" for Fellowship Hall). All classes meet in the 2nd floor Fellowship Hall.  Indoor season starts after Thanksgiving and runs through March. Check our social media for exact start dates and any possible outdoor days.
Hoover Reservoir Park
7701 Sunbury Rd,Westerville OH 43081
This location is closed during winter. 
Parking & Meeting Location
Park in the 1st parking lot closest to the Pedestrian Bridge, at the intersection of Smoke Burr Dr & Sunbury Rd. We will meet by Shelter 1.
Questions? Contact columbusoh@sweatlikeamother.com
Hoover Reservoir Park
Grace Evangelical Lutheran Church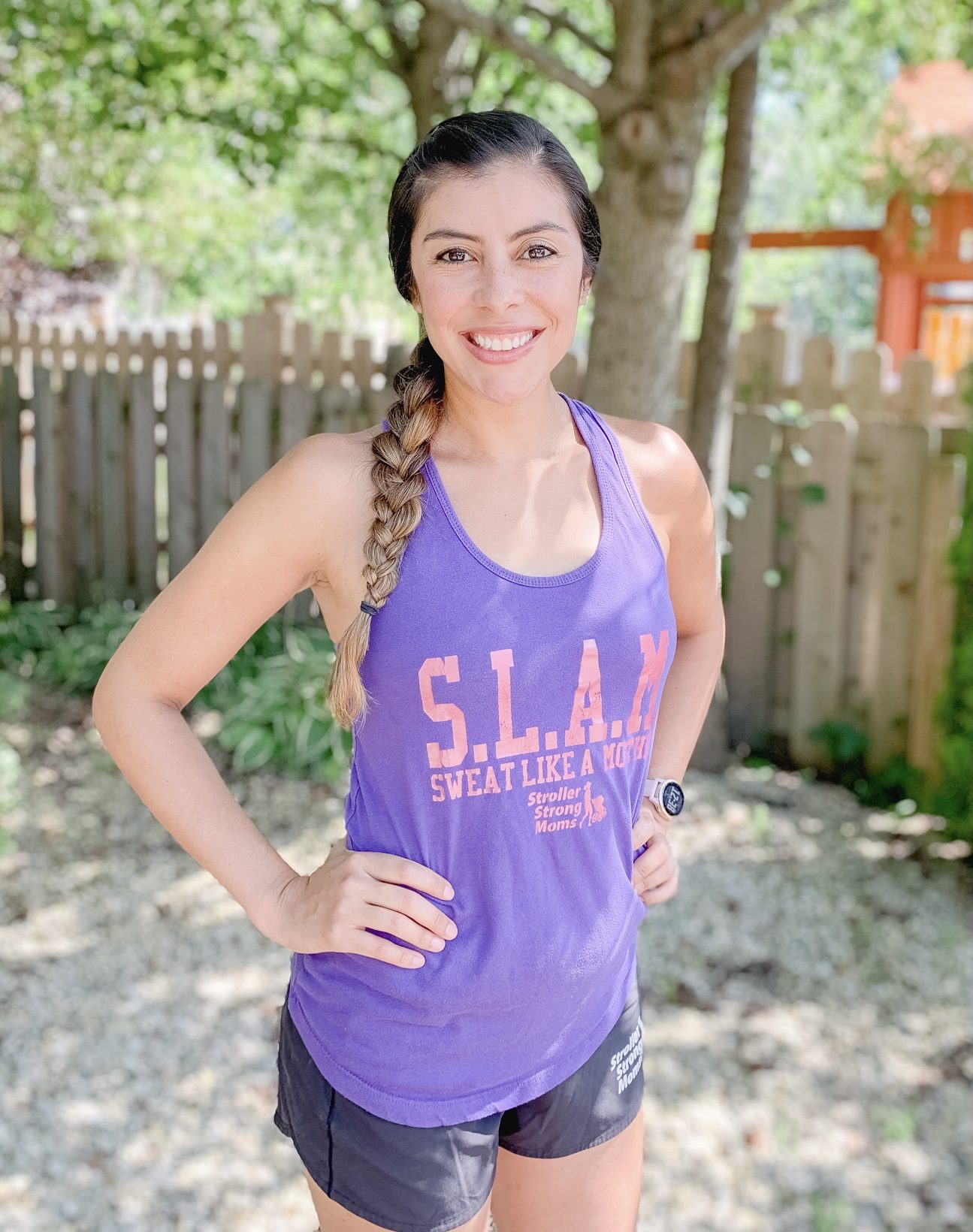 Natalia Gusching | columbusoh@sweatlikeamother.com
Natalia is a NASM (National Academy of Sports Medicine) certified personal trainer and also has a CPR/AED certification through the American Red Cross.
She went to Ohio State and graduated with a marketing degree, working in the corporate world for 7 years before becoming a stay at home mom when her second daughter was born.
Natalia first started SLAM'n in Savannah, GA in 2017, then did a few rounds of Virtual SLAM after moving away from Savannah. Her passion for fitness and motherhood has led her to expand the SLAM love to the Cbus area.
She loves that SLAM gives her the opportunity to show her kids the importance of taking care of yourself. All moms deserve an hour of sweat and friendship daily!
Her favorite ways to SLAM are with burpees, AMRAPS, and running. She also enjoys training for half-marathons.
1 Class Pass
Perfect for dropping in on a class from time to time

Expires after 1 use
5 Class Pass
Good for those planning to attend class biweekly

Expires 2 months after purchase
10 Class Pass
A great option for attending class once a week

Expires 4 months after purchase
Monthly Unlimited
Perfect for attending class often

Cancel at any time with 2 weeks notice, pregnant moms may place a hold
Maternity Leave 1 Month Class Pass
For moms who will return to work after 1 month, unlimited classes

Expires 1 month after start date

1 use per year
Maternity Leave 2 Months Class Pass
For moms who will return to work after 2 months, unlimited classes

Expires 2 months after start date

1 use per year