Anchorage, AK
The Last Frontier
Harry J. McDonald Center
13701 Harry McDonald Rd Eagle River, AK 99577
Monday, Tuesday & Wednesday | 9:30 – 10:30
The McDonald Center is Alaska's Premier Sports facility! Olympic ice arena, turf field, 2 running tracks, meeting and party rooms, outdoor field and everything a SLAM community could want!
Questions? Contact Clarice.
Mountain View Boys and Girls Club
315 Price St, Anchorage, AK 99508
Thursdays & Fridays | 9:30 – 10:30
Questions? Contact Clarice.
Eagle River Town Square Park (Summer)
*Summer months only
11924 Business Blvd, Eagle River, AK
Town Square park offers a lot of open space to run and S.L.A.M. There are small paved areas, some paths and hills to add fun dynamics to our classes. After class, there is fun playground equipment for bigs and littles to scramble over including 3 different slides, climbing walls, a music station, two different types to spin on, a giant rocker, and more.
Parking & Meeting Location
There are multiple parking lots around the park. We will park and start hill/bus stop parking lot.
Questions? Contact Clarice.
Eagle River Town Square Park
Harry J. McDonald Center
Mountain View Boys and Girls Club
Clarice Amorim Freitas | clarice@sweatlikeamother.com
Clarice is a Brazilian expat that made her home in the arctic, mother of two little wild children, and owner of SLAM Anchorage. She moved to Kansas at age 19 to pursue a degree in Anthropology, relocated to Oregon for a Masters in Public Health, and made her way to Alaska as a stay-at-home mom during the recent pandemic. She joined S.L.A.M. Anchorage in 2021 when she was 8 weeks postpartum and immediately regretted not having joined sooner! S.L.A.M. Anchorage has provided her with some of her closest friendships in this new stage of life, and much needed community support. Clarice is passionate about growing this community where women feel accepted, seen, challenged, and loved. She enjoys hiking, paddleboarding, camping, skiing, and traveling. Most of all, she enjoys spending time with family and friends enjoying all that life has to offer.
SLAM Free Trial
Perfect for those attending their first class who want to learn more about SLAM

Expires after 1 use
5 Class Pass
Good for those planning to attend class biweekly

Expires 2 months after purchase
10 Class Pass
A great option for attending class once a week

Expires 3 months after purchase
Monthly Unlimited
Perfect for attending class often

Cancel at any time with 2 weeks notice, pregnant moms may place a hold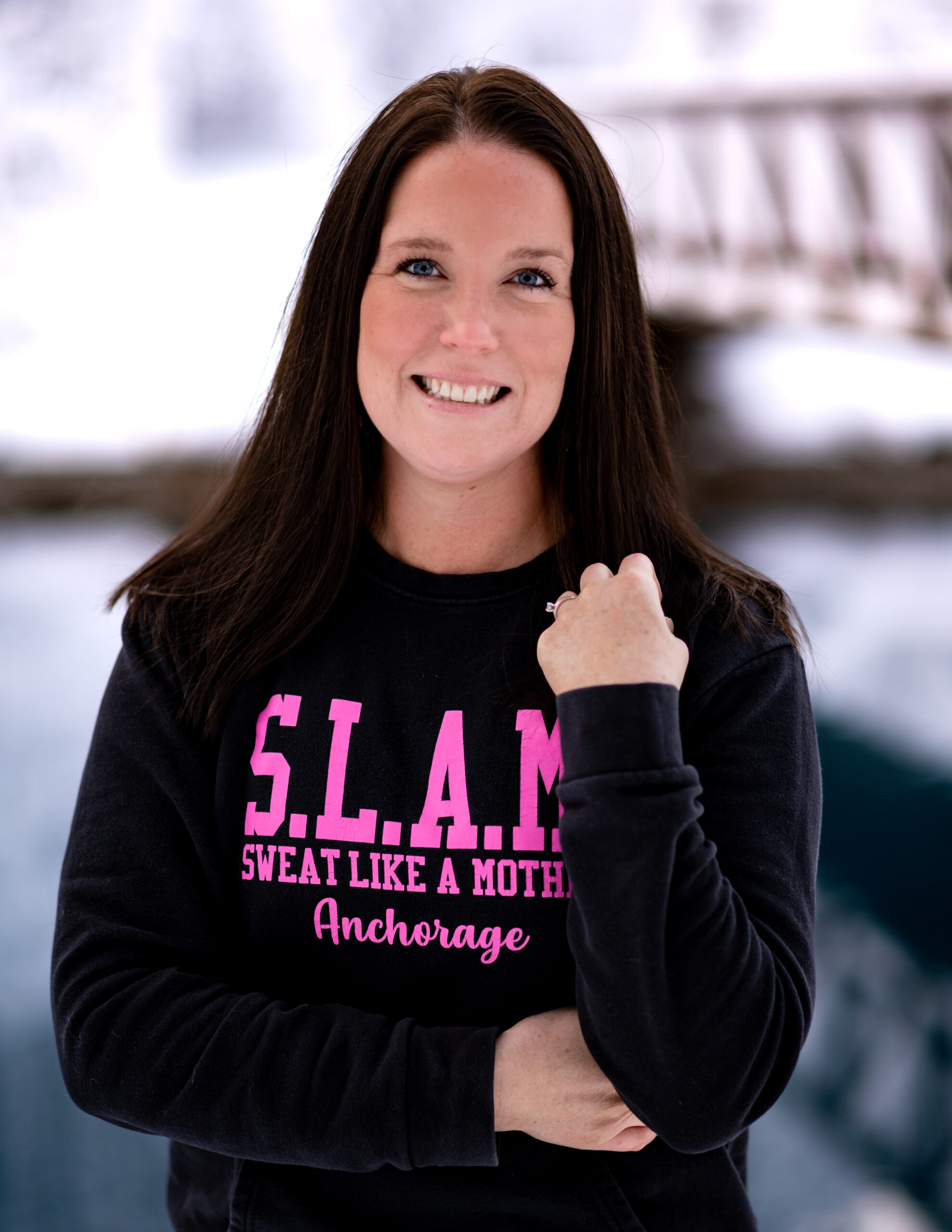 Bridget Dyson | Instructor
Bridgett Dyson found SLAM six weeks after the birth of her second daughter, Piper. Three years later, she's a mother of four who recently left her job as an event manager to focus more time on her family.
Bridgett is a lifelong Alaskan with two business degrees from the University of Alaska Anchorage and is a certified group fitness instructor through AFAA. She grew up riding and competing in equestrian events and spent many summers and family vacations on her grandparents farm in Dalhart, TX.
Bridgett married her husband, Jon, on the north shore of Oahu in 2014. The two have four daughters, Peyton, Piper and twins Blakely and Brooklynn. When not at SLAM, Bridgett enjoys being the "spotter" on family hunting trips, camping, snowmachining and traveling the great state of Alaska.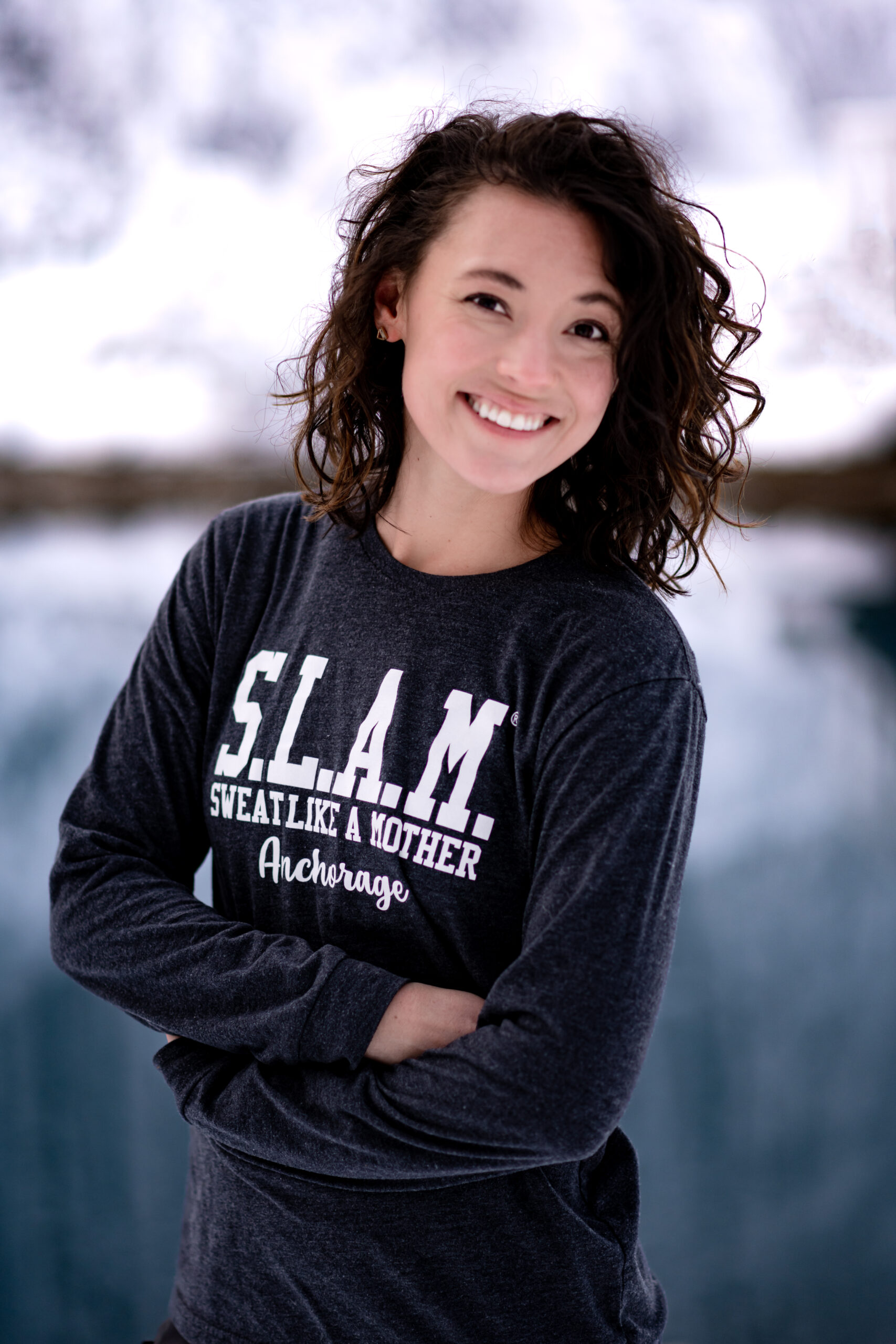 Kaitlin Monsalve | Instructor
Kaitlin is National Academy of Sports Medicine certified personal trainer, a Womens Fitness Specialist, Corrective Exercise Specialist and is also CPR/AED certified. She's also working towards her Group Personal Training Specialization. She has been working as a personal trainer in the health and fitness industry for 10 years. Kaitlin has always been passionate about fitness but after becoming a mom she really began a new approach. Incorporating heavier weights and mobility into her classes is her favorite. She loves to help empower mamas to feel like their strongest self and maybe try an exercise or two that they didn't realize they could do. "I love being part of this community and being a small part of these amazing women's health and fitness journeys. Alaska just wouldn't be the same without SLAM."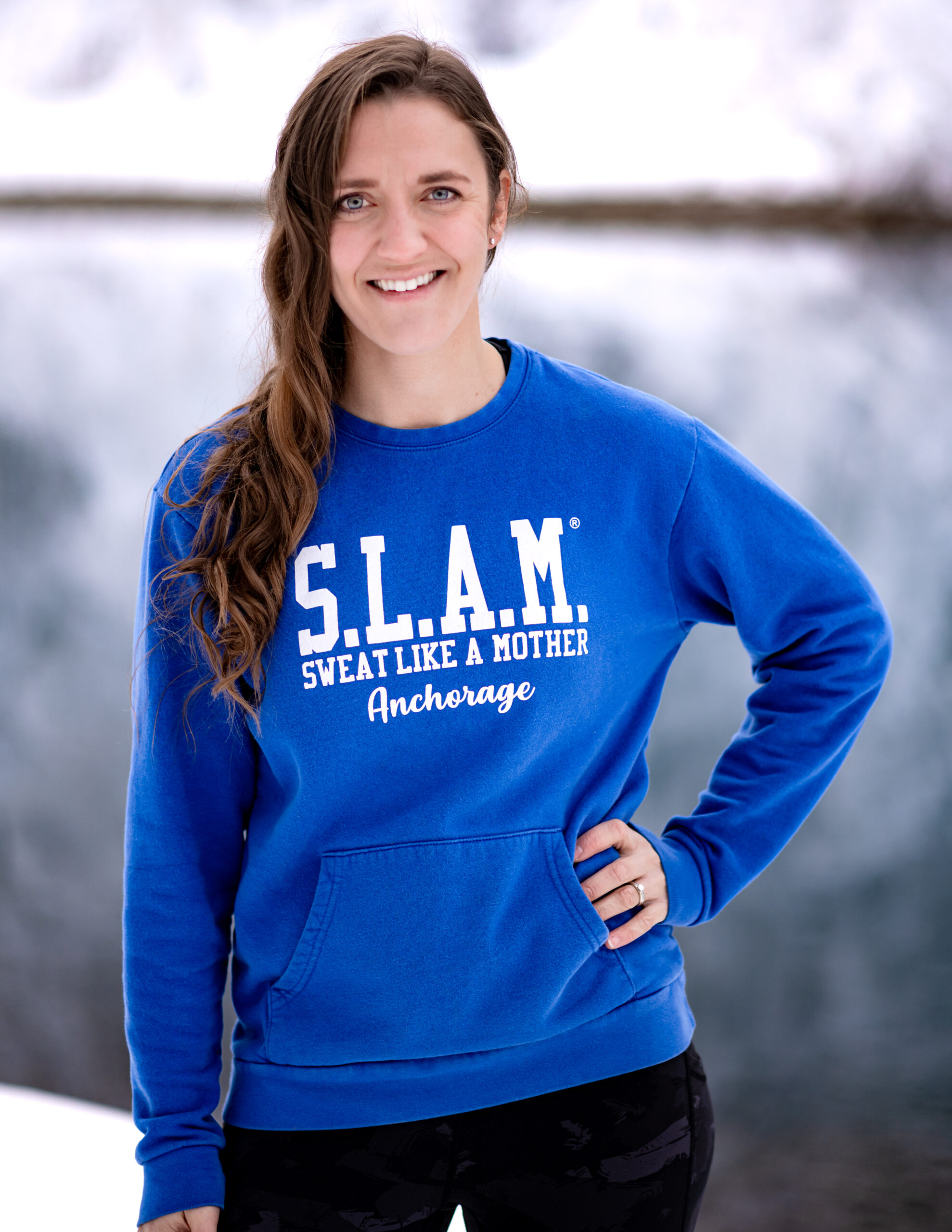 Camille Grundhausen | Instructor
Camille is an AFAA certified group fitness instructor with a Bachelor's in Pre-Med Biology. She is CPR/AED certified through the American Heart Association. She and her husband have 3 kids. They are a military family, so each kid was born in a different state. She found SLAM in Cameron/Sanford, NC just as they opened up. Unfortunately, Camille moved to Savannah a few weeks later, but she jumped right into SLAM Savannah the second week she moved. There, she leaned hard on the SLAM community as they (and others) carried her through ups and downs, deployments and TDYs, goals crushed and an injury. She then moved to Leavenworth, KS where she again jumped into the SLAM community.
At Leavenworth, Camille had a unique experience of working with Dr. Addie Holzmann, doctor of physical therapy and pelvic floor PT, and SLAM Nation's pelvic floor guru. She had an injury that just wouldn't budge, and after 7 medical professionals, Addie was the one to finally get her all fixed up. Now, fully recovered, Camille loves integrating a moment or two of reset and connection in a workout.
Camille's favorite way to workout is to run. She has found a lot of joy incorporating her kiddos in the training. While yes, it can be tricky, frustrating, and exhausting at times, they have made some pretty awesome memories. Especially here in Alaska where the views are breathtaking.
I seriously cannot say enough wonderful things about S.L.A.M.! Every workout is something different and as challenging as you want to make it. This group works because of the moms that come and push each other day in and day out. It isn't just a fitness class, these women become your tribe! And Katie is one of the best, as a fitness professional, athlete and friend!