Hey SLAM Nation!! My name is Maggie Glenn and I am the proud new owner of S.L.A.M Indianapolis aka S.L.A.M. Indy! I am a wife, mom and Midwesterner at my roots.  While my husband and I have moved all over the country for his Army career, we are finally settling down in the great Hoosier state.  I have three awesome little kids who have all grown up in our well-loved BOB stroller and have SLAM running through their blood.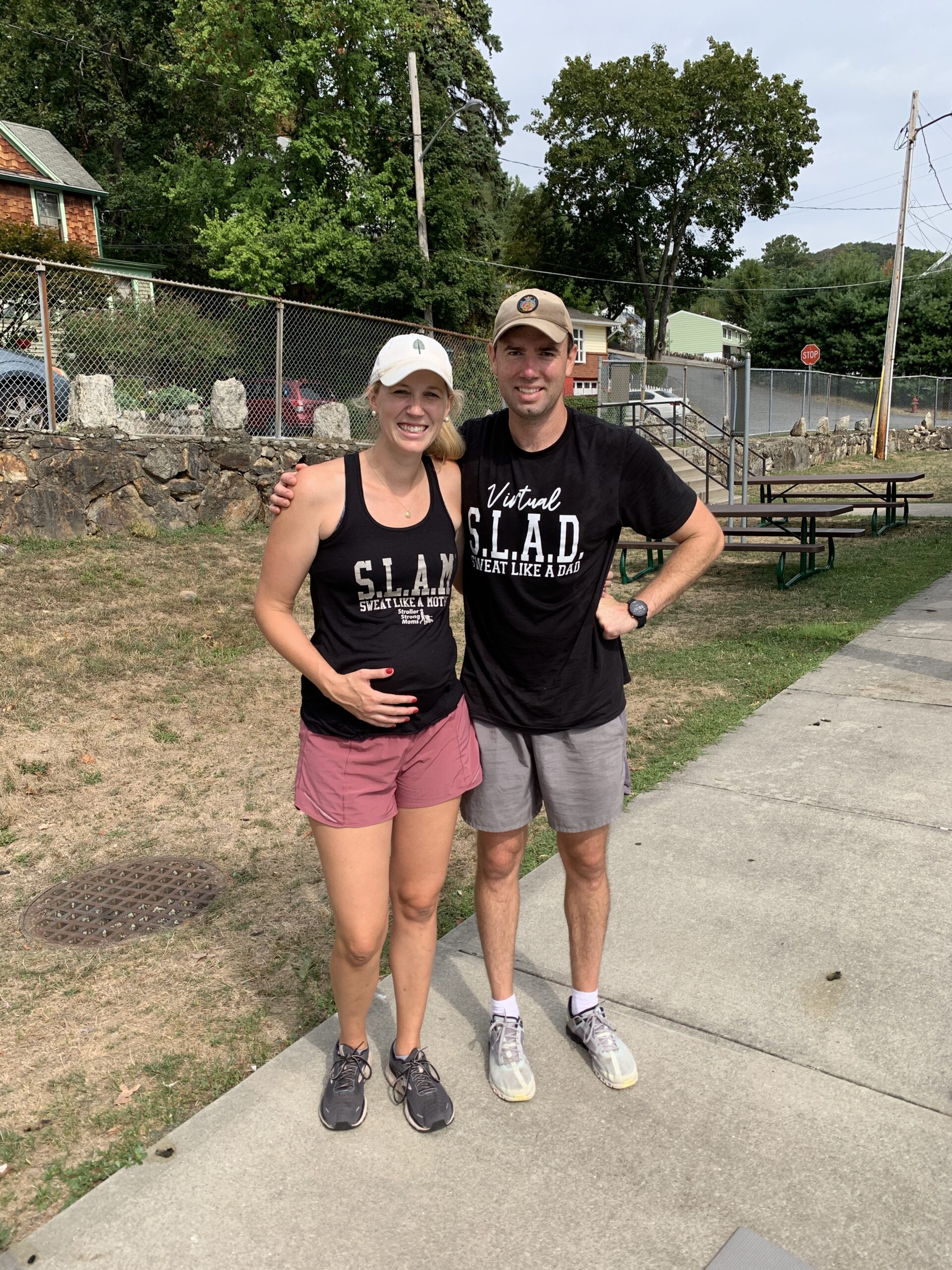 Prior to staying at home, I was an executive recruiter and worked with companies all over the world helping c-suite level individuals find their right fit.  My passion for fitness started at a young age and progressed as I competed at the collegiate level in crew.  Following giving birth, I found a new passion for pregnancy and postpartum fitness that has been a game-changer following each child – modifications are my savior!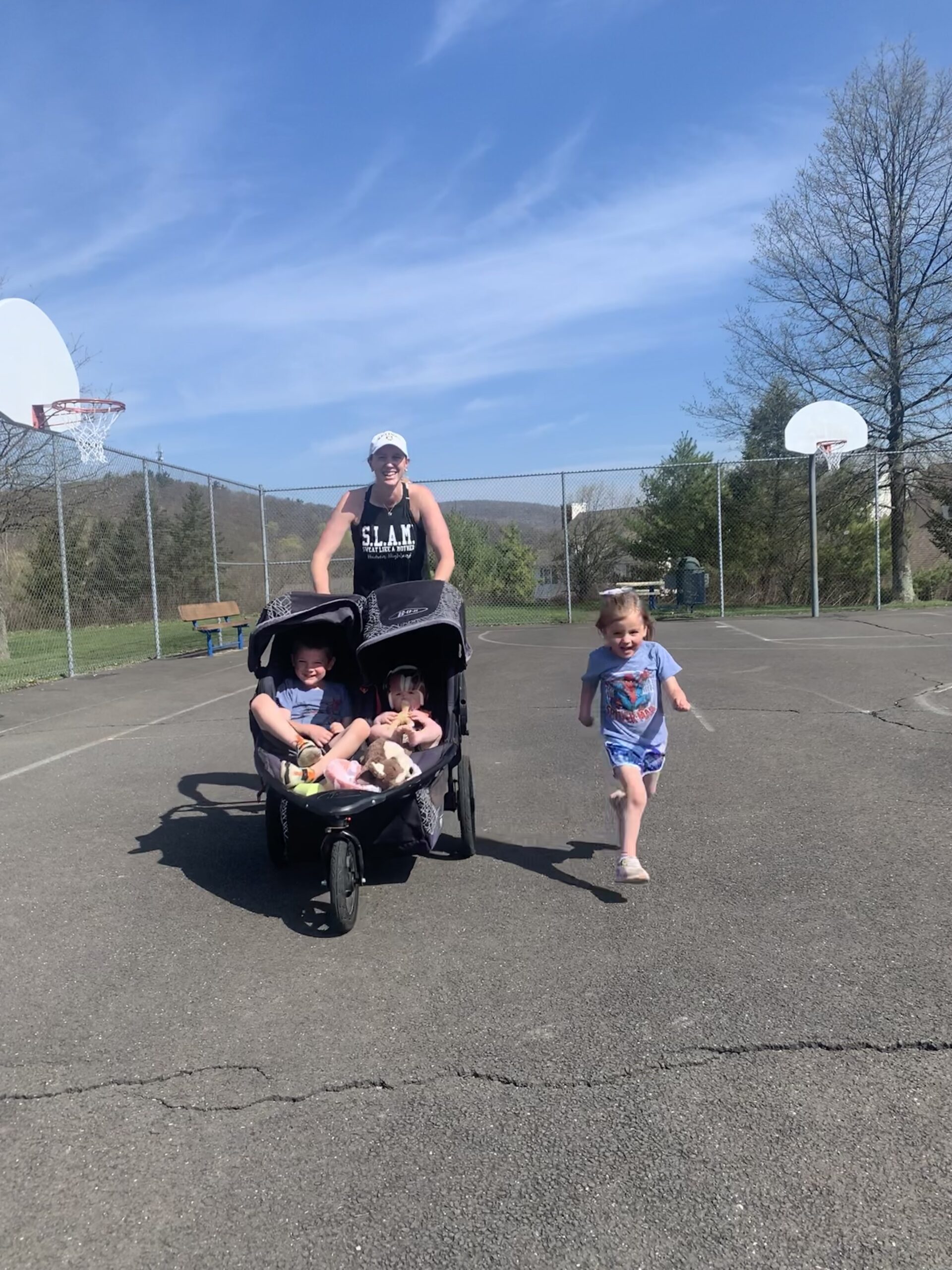 I started SLAM'n in Clarksville, TN while my husband was stationed at Ft. Campbell.  I had seen the group of moms and kids from afar and wanted so badly to jump in but, I'll be honest, I was nervous!  I finally worked up the courage to attend my first class and was hooked from the get-go.  I was welcomed with a hug and immediately invited to the Mom's Night Out event they were having that weekend.  From that moment, I knew that this incredible community was something I wanted to be a part of.  SLAM is SO much more than just a workout – it's that reminder text from a friend when I'm flying solo that I can make it until bedtime, that sister in sweat who dropped off a meal after our third kid was born and every other aspect in between that comes with friendship and community.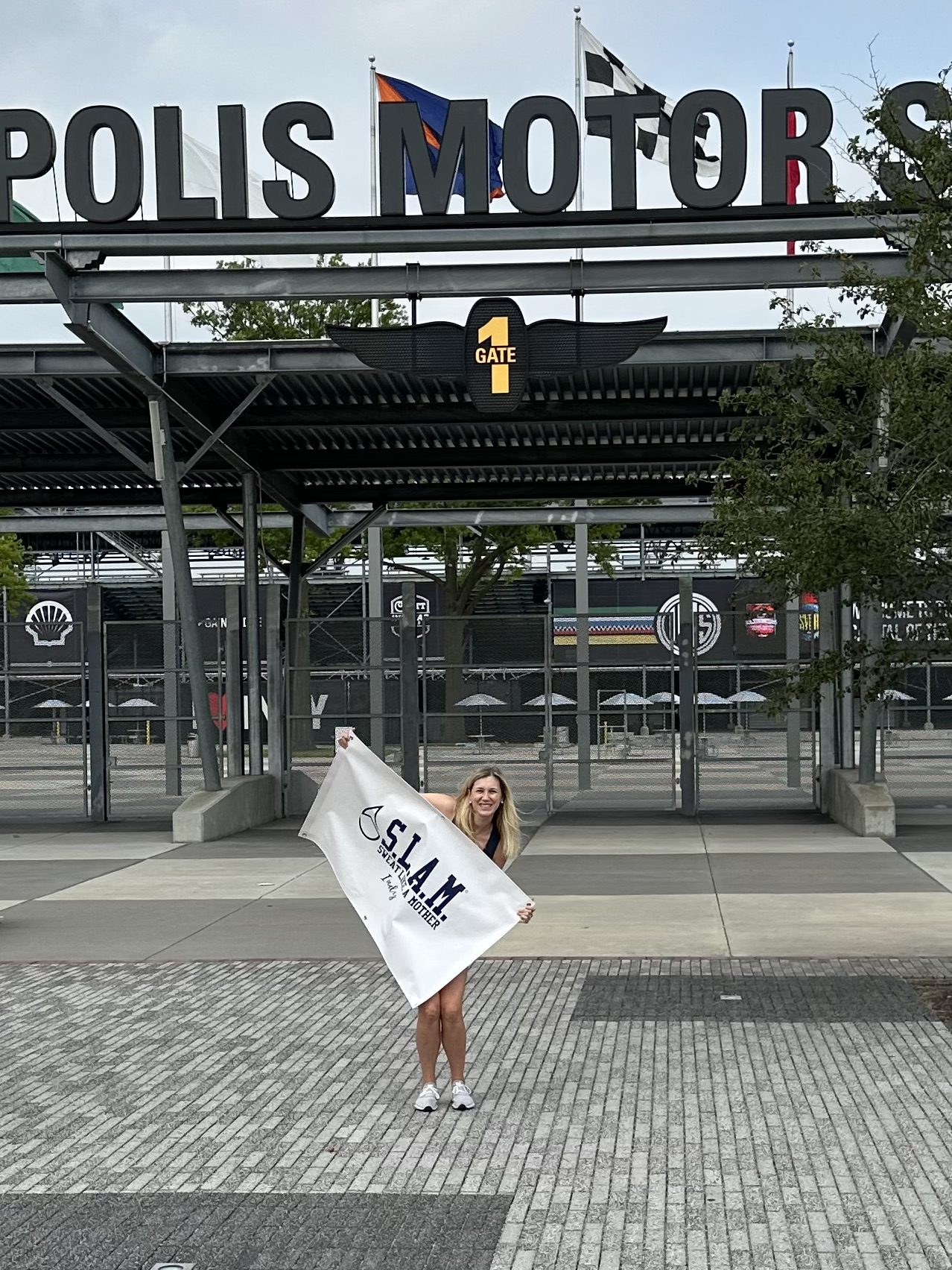 It has been a dream of mine to open a SLAM affiliate ever since we left Tennessee.  Due to my husband's career, we have moved around quite a bit in the last handful of years (this did allow me to SLAM virtually and with the West Point community at SLAM Hudson Highlands – MAJOR win!), but we are finally ready to stay put.  As soon as that decision was made, it was a no-brainer that I wanted to share the same connection that every SLAM affiliate I have been a part of has shared with me. Indy mamas, I can't wait to welcome you to our community! Keep up with us on Facebook and Instagram!