Housing Playground
Housing Playground (near dog park)
1, Bldg 284A-5, 92655 Grafenwöhr
M, W, F – 9:00am
Parking & Meeting Location
Park in back section of housing parking lot.
Questions?
Contact chrissy@sweatlikeamother.com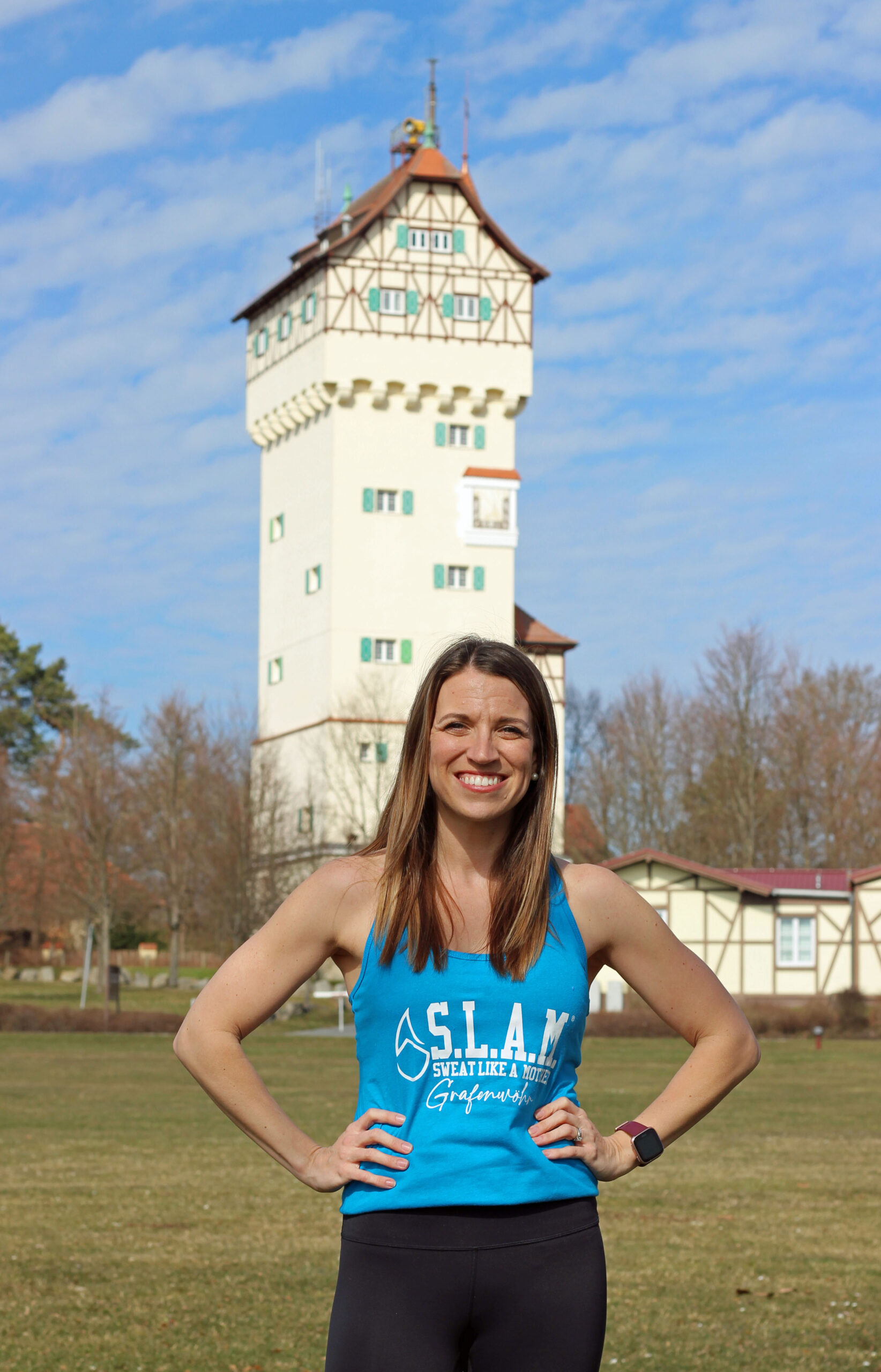 Chrissy Gibbs | chrissy@sweatlikeamother.com
Chrissy is an Army wife, mom of four wild boys (Dekker, Rowan, Kallum & Maddox), and current USAG-Bavaria's Military Spouse of the Year (2023). She has been involved in SLAM for 2 years, and wishes she had joined sooner. She was introduced to SLAM in Leavenworth, KS by a close friend that was coaching. At first she didn't join because of the "cold weather," but once she did, there was no turning back. When she moved to Germany, she continued SLAMing through the virtual community, and knew that the Bavaria region needed the amazing benefits that SLAM could bring to the community. She holds a Group Fitness Instructor Certificate from American Council on Exercise, and CPR/First Aid/AED certifications from the American Red Cross. Her favorite ways to sweat are HIIT style workouts, group dances, yoga, and anything with good music.
Drop In
Join us for one S.L.A.M. Class of your choice

Expires after one use
5 Class Pass
A great option for attending class once a week

Expires 2 months after purchase
10 Class Pass
A great option for attending class once a week

Expires 3 months after purchase
Monthly Unlimited
Provides unlimited access to all classes

Cancel at any time with 2 weeks advance notice, and pregnant moms may place a hold