Palma Ceia Lions Park
Palma Ceia Lions Park
4525 W. Pearl Ave.
Tampa, FL 33611
Monday, Wednesday, Friday
9:30-10:30 AM
Parking & Meeting Location
Parking is directly in front of the park. Meet at the basketball court. 
Questions? Contact megan@sweatlikeamother.com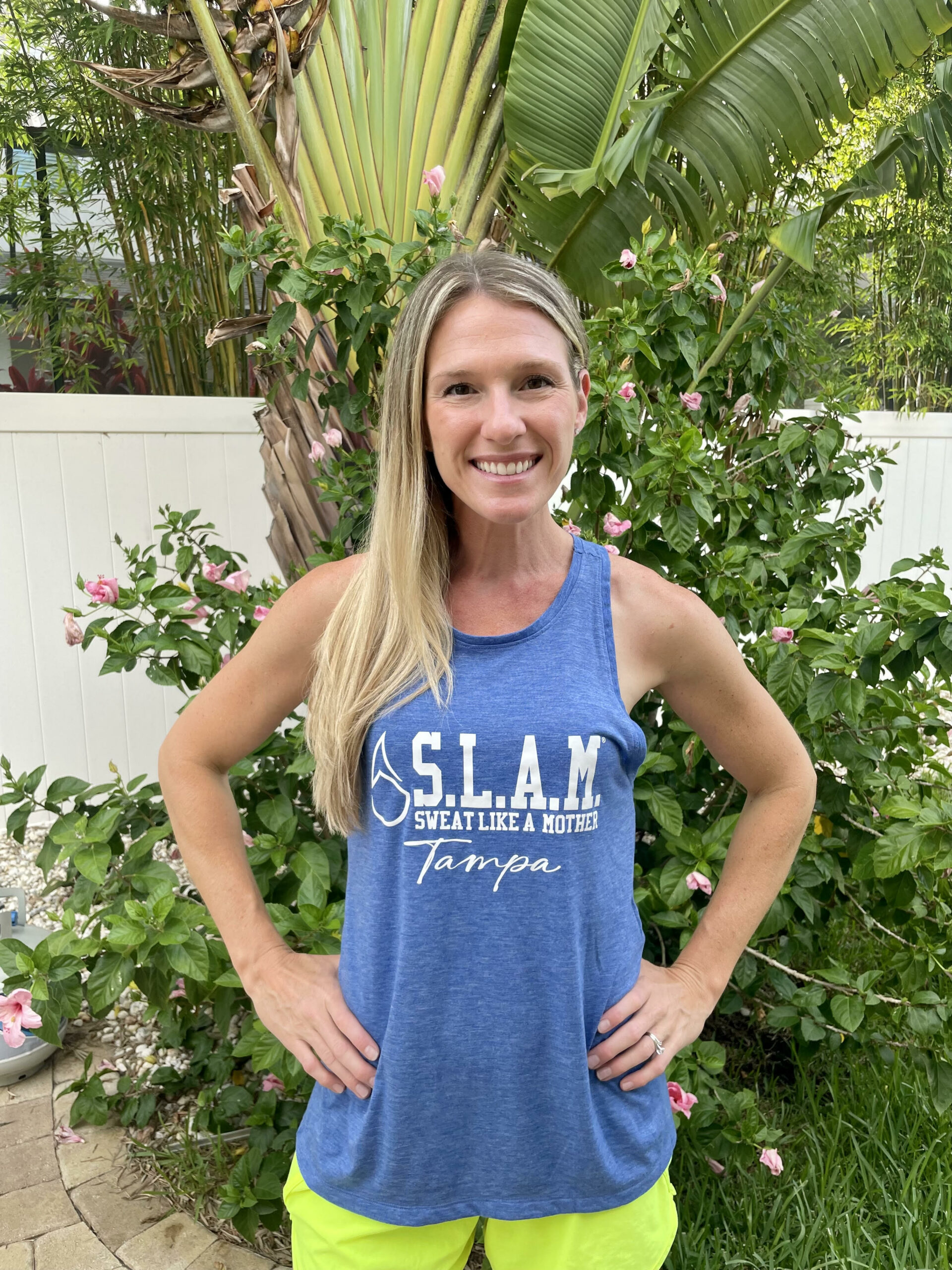 Megan Mannina | megan@sweatlikeamother.com
Megan first joined SLAM DC as a new mom in 2017. She moved several times throughout the following years to SLAM Leavenworth then to SLAM Grafenwohr, adding two more children to her family in the process. Megan is an ACE group fitness instructor and Registered Dietitian.
Megan attended Florida State University where she graduated with a Bachelor of Science in Dietetics. She attended the University of North Florida to earn a Master of Science in Nutrition and Dietetics.
As a Registered Dietitian, Megan worked with clients of all ages with a wide range of nutritional needs. Her passion for helping women grew when she worked in an Endocrinology clinic guiding women through the nutrition challenges of pregnancy, gestational diabetes, PCOS, allergies, Metabolic Syndrome, and more.
Megan loves to eat, travel, and S.L.A.M! She's excited to be back in her home state of Florida and plans to show her girls all of the wonderful things this state has to offer.
Drop In
Great for hitting up a class once in a while

Expires after one use
5 Class Pass
Great for coming to class biweekly

Expires 2 months after purchase
10 Class Pass
A great option for attending class once a week

Expires 2 months after purchase
Monthly Unlimited
Perfect for attending class often

Cancel at any time with 2 weeks advance notice, and pregnant moms may place a hold