Aloha mamas! My name is Meghan Argo and I have been blessed to be a part of S.L.A.M. Nation for almost 10 years!! I started my S.L.A.M. journey when I was in Savannah, Georgia as a member and fell in LOVE with the workout and the community. The instructors of S.L.A.M. Savannah inspired me to become yoga certified and they welcomed me on the team to teach yoga. I instantly felt like I had found my calling and realized how much I loved helping mamas and connecting mental and physical strength. I could see the difference I was making and I knew I wanted to keep doing it.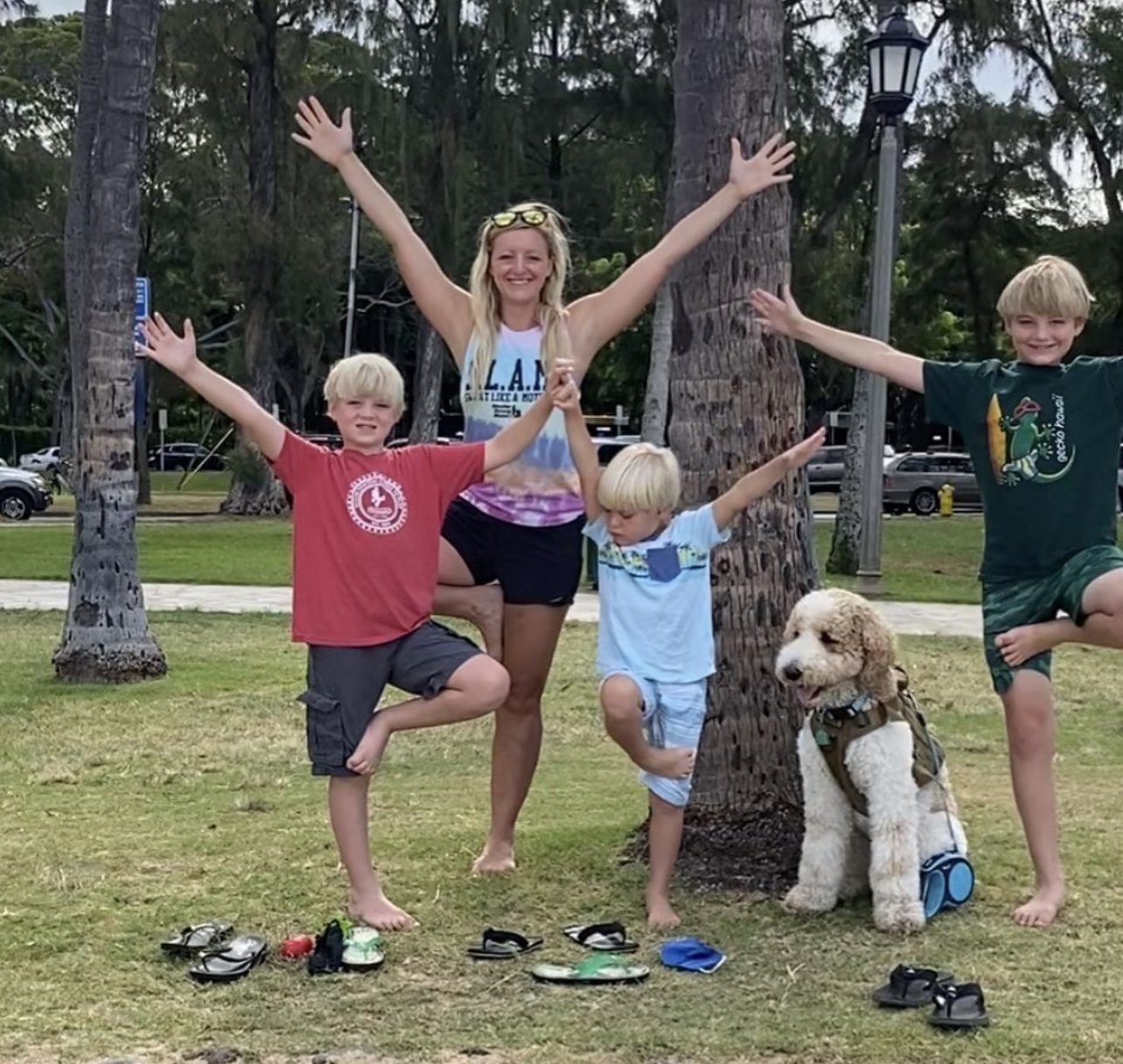 As we prepared to move to Leavenworth Kansas, I knew that I HAD to bring this amazing community of supportive, strong, FUN mamas to my new town. I prepared to open S.L.A.M. Leavenworth with the hope of having 12-15 moms join and in its largest year, S.L.A.M. Leavenworth had over 170 members!
S.L.A.M has always been such a light to my life because not only do we focus on becoming STRONG, but we have FUN!! Theme classes like 80's day are my JAM and getting a great sweat while laughing with friends truly is the best. I love yoga, running, HIIT style workouts, Heavy Weight workouts, and body weight workouts. I love that S.L.A.M incorporates so many styles of exercise. After joining S.L.A.M., I truly LOVE to SWEAT! S.L.A.M. changed the way I thought about exercise and now it's not something I have to do, it's something I get to do. Sweating with SLAM sisters is the BEST! I have seen the S.L.A.M community support each other and rally around every mom to such an extent that it is mind-blowing. It is truly a SLAMily.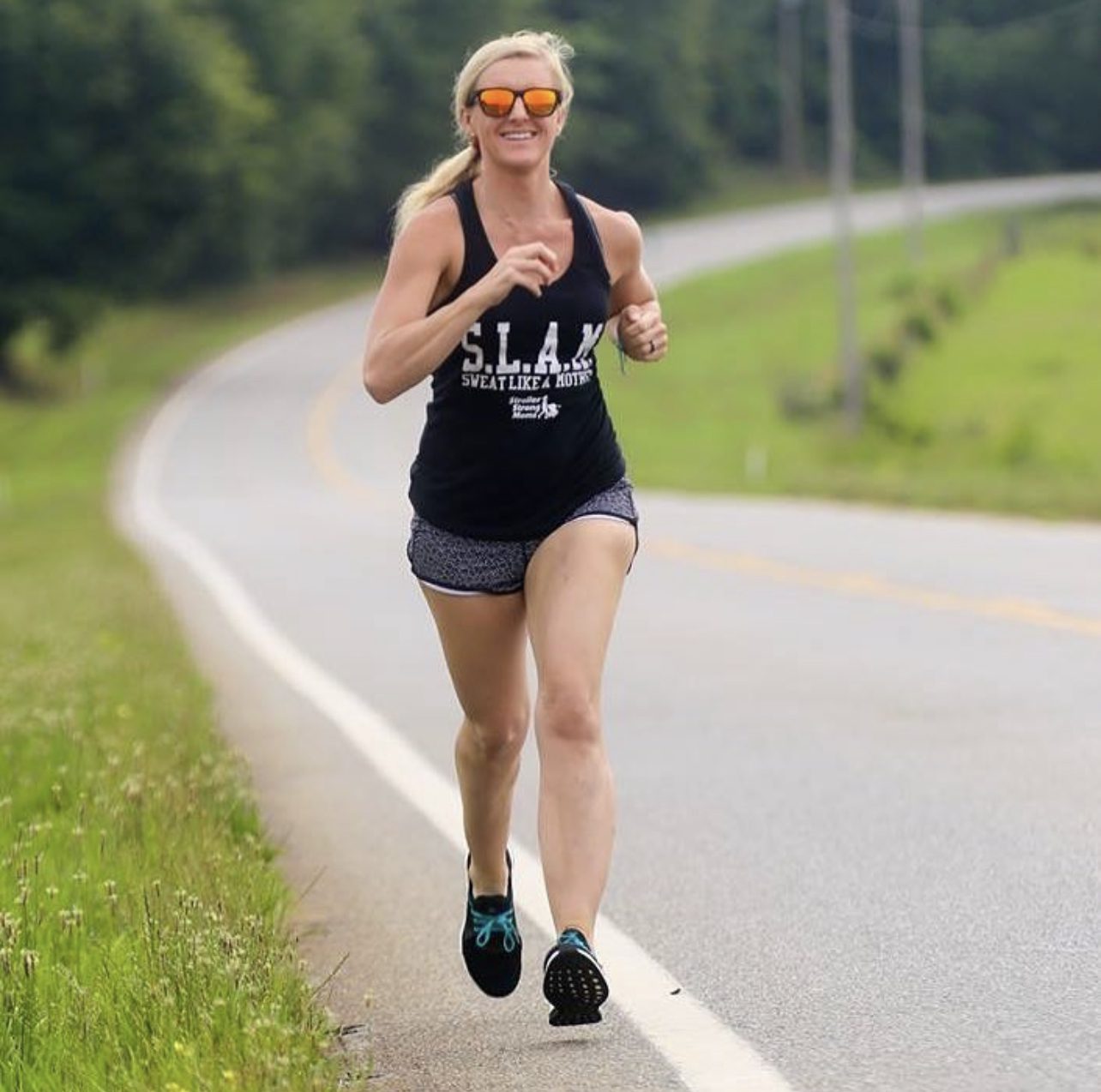 I have watched the SLAM owners and instructors grow in education and knowledge of fitness so much over the last few years and I am so proud to be involved in an organization that prides itself on growth and education. I have been able to expand my education as well becoming RYS 200 hr yoga certified, Crossfit Level 1 Certified, Group Fitness Certified and I am still expanding my certifications!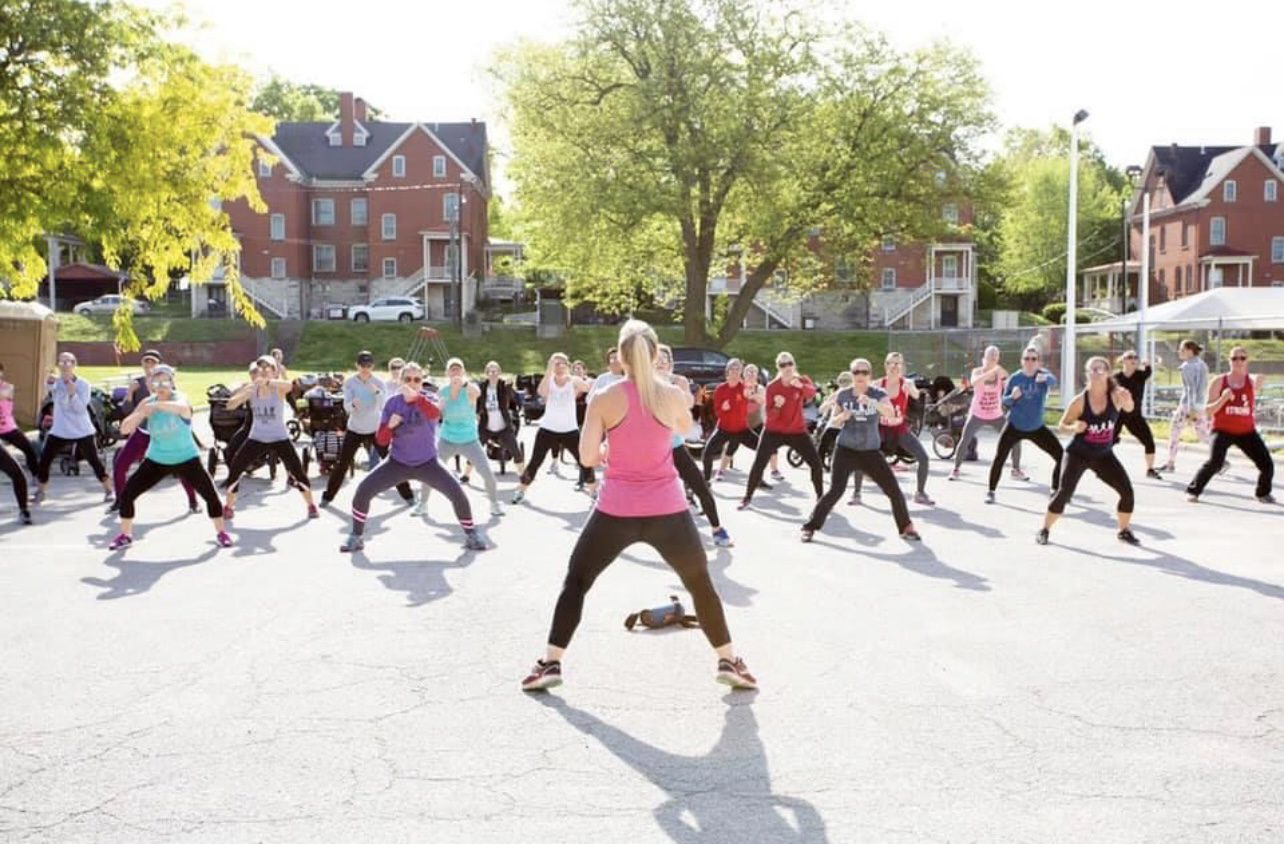 I am so excited to start S.L.A.M. Wahiawa! I know S.L.A.M. will bring challenging and FUN workouts to Hawaii. Our community will be for moms who bring their stroller aged kids and for moms who have school aged children. S.L.A.M. Wahiawa will have playgoups for our littlest members, monthly Mom's Night Outs, and a community of supportive mamas in all stages of motherhood to help support us as we reach our goals! All levels of fitness will be celebrated so no matter where you are in your fitness journey there is a place for you at S.L.A.M. Wahiawa! I have so many fun things already planned and I can't wait to get started! Check out our Facebook and Instagram pages for details on our opening!