Hey SLAM Nation! My name is Hailey Clinton. I am the new SLAM boss of Fort Leonard Wood, MO. I am so excited to start an amazing program. I have been married for almost 9 years and we have 3 boys, Garhett (5), Beau (3), and Kyle (11m). I am a stay at home momma. My boys are my whole world and we will be starting homeschool this coming fall. We are new to Fort Leonard Wood and are excited to be here!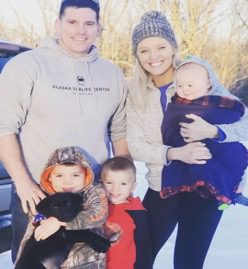 Before we moved to Fort Leonard Wood, we were stationed at Fort Wainwright, Alaska. I started working out in 2019 to keep myself busy during my husband's deployment and I fell in love with it. I learned so much about my body and felt the best I have ever felt. It helped with stress and helped us get out of the house during the long winter months.  I would round up my two oldest and drive in the negative degree weather at least 4-5 times a week. Then the pandemic hit and gyms were closed. After a few months of being cooped up I remembered someone mentioning SLAM Fairbanks. Working out AND being able to socialize?! Sign me up!  As I was nearing the end of my time in Alaska I mentioned that there wasn't a SLAM at Fort Leonard Wood and the wonderful coach Malia suggested I start one. Now here we are ready to start SLAM'n!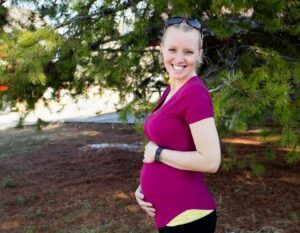 While I was pregnant with my youngest I started educating myself how to properly workout while pregnant and the proper way to heal my body postpartum. Everything I was learning I wanted to share and help educate my fellow pregnant/postpartum friends. I am so excited to have the opportunity to start SLAM at Fort Leonard Wood and help women feel strong mentally and physically.
Stay tuned for info on our opening by following us on Facebook and Instagram!