Hi, I'm Casie Bucci! I'm a wife, mother of two boys, fitness instructor and now S.L.A.M. BOSS.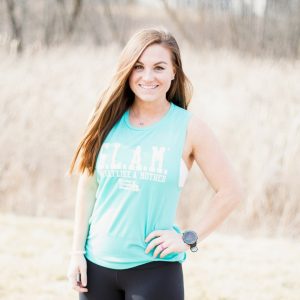 I tried my first Stroller Strong Moms class in January 2015, and it changed my life. My husband was in the Army, we were living in a new town far from home, and our first child was just born! I was loving my new baby and trying to enjoy motherhood…but post-partum life is hard! With emotions and hormones running rampant, I struggled to feel normal. I wanted to exercise, but had difficulty finding the motivation or energy to do it.
Then, I tried Stroller Strong Moms. These women ran with their strollers, did burpees with smiles on their faces and cheered each other on, weights in hand. I left my very first class feeling welcomed, empowered, and determined to be one of these happy and fit moms.
Daily S.L.A.M. sessions gave me confidence, strength, and endurance I didn't have before. SSM instructors, owners, and members inspired me to challenge myself and set goals I never thought possible. This village of supportive, encouraging, and motivating mamas and their children became my SLAMily.
After a few months, I became an instructor and loved every minute of it. Watching moms become stronger before my eyes and reaching their fitness goals while working towards my own became my passion.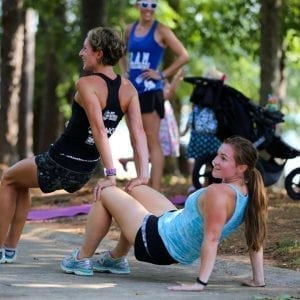 When my family made the decision to leave the Army, we moved home to the Western Suburbs of Chicago. I missed Stroller Strong Moms and all the moms who kept me motivated. Shortly after the birth of my second son, I led "Virtual Get Fit 2017" and then "Virtual S.L.A.M. Through the Holidays."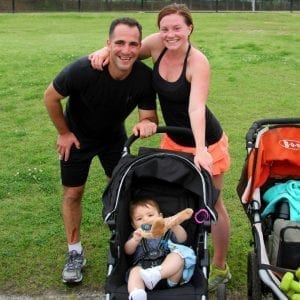 Now, I'm beyond excited, nervous, and thrilled to start Stroller Strong Moms Wheaton. I know Wheaton will benefit from the SLAMazing mom tribe that Stroller Strong Moms will bring. I hope that other moms will find friendships, reach fitness goals, and stay active and healthy through Stroller Strong Moms.
To find out more about Stroller Strong Moms Wheaton, visit the webpage here. Stay up to date with all of SLAM Wheaton's upcoming events including the Grand Opening Class, be sure to visit them on Facebook and Instagram!