From mom to wife to librarian, this mommy does it all, and still finds the time to S.L.A.M with us at least three times a week!  Amanda is very committed to her fitness; watching her journey from when she first joined us to now has been amazing. She has become stronger, can run longer and has had those fun side effects of losing inches. I am super proud of this lady!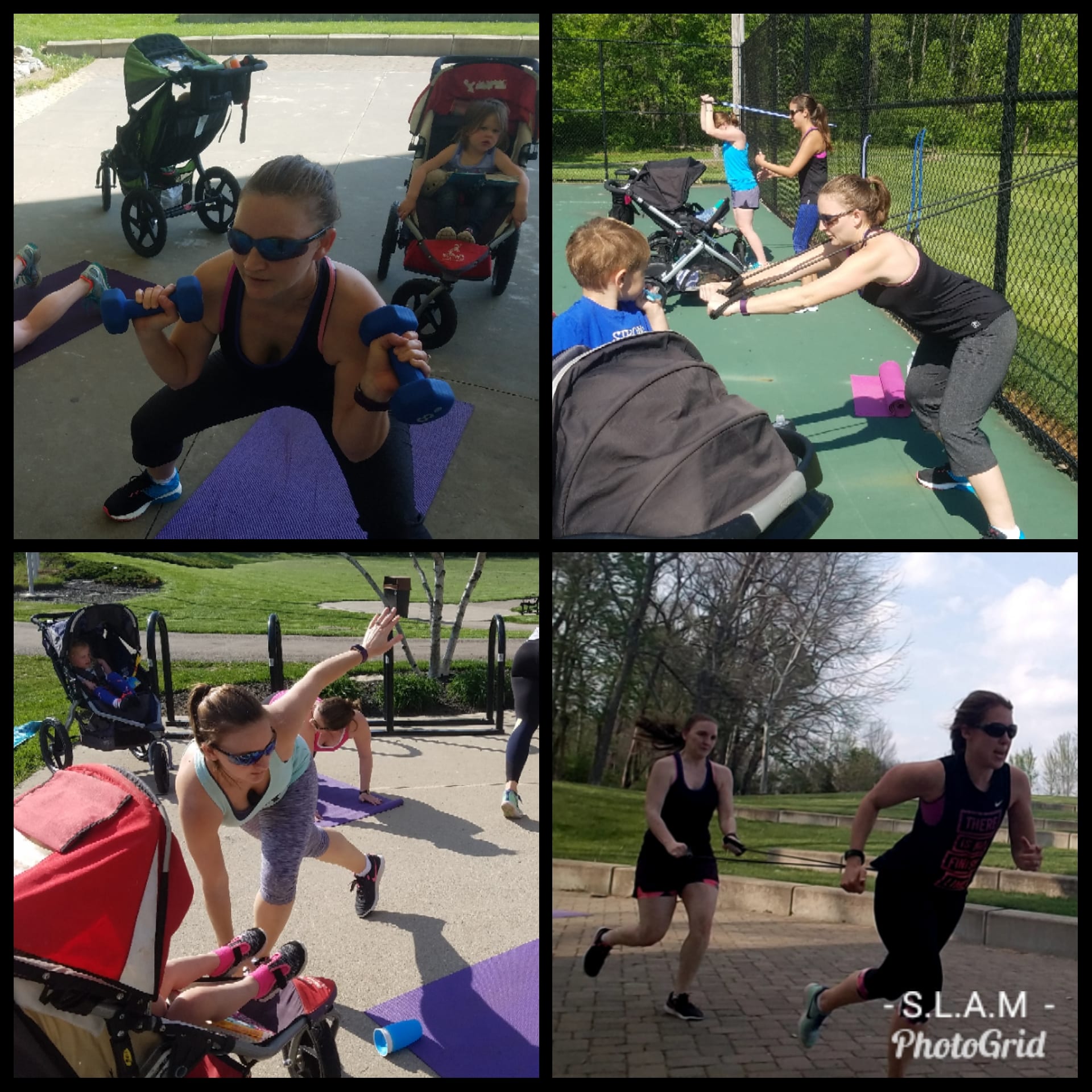 Her passion for fitness is most definitely rubbing off on her daughter, Rachel. Even though she is strapped into a stroller, she loves doing the moves with us. This mamma has caught the SLAM fever and we are a better group because of it.
Hi! I'm Amanda Marquart and I have been SLAM'n in Dayton, OH since February 2017. I am originally from Columbus, Ohio but I moved around a lot as a kid since my dad was a Marine. I met my husband at OSU in 2008. We have been married for almost 5 years and have a 2 year old daughter named Rachel. I work part-time as a teen services librarian and an Usborne consultant. In my free time I enjoy running, reading, and am a huge nerd. I love Harry Potter, play Dungeons & Dragons, and love going to board game conventions.
Working out has always been a part of my life in some way. My parents had me involved in sports when I was young, I ran track and played basketball and soccer until high school. After quitting sports I tried to keep running and weight lifting a part of my life, but in college started to gain weight and struggled with it for years. During my pregnancy I had placenta previa and was told to stop exercising. After giving birth I was able to get out for walks with the stroller, and got to the gym when I could, but I really missed working out. I had actually seen the SSM group working out in the park behind my house months before I joined, but didn't know what it was and was too shy to ask.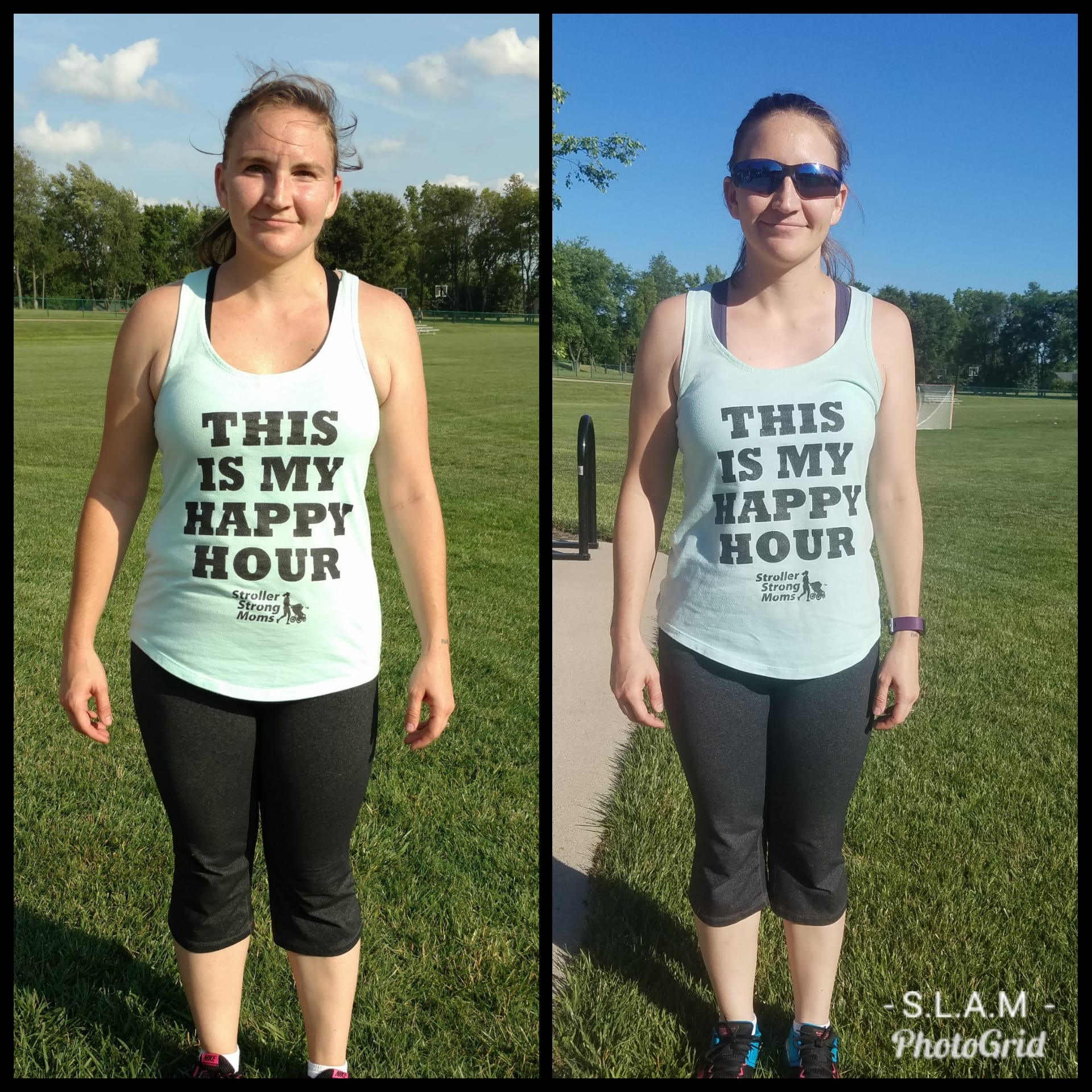 Finally, Alexis posted about the group on a local Facebook page. I still remember how welcoming and encouraging the group was at my first class. Everybody was cheering each other on and giving high fives throughout the workout, even to the new girl. As someone who moved around a lot and always had trouble making friends, I was so impressed and surprised at how welcoming they were. And I will never forget my second class when I showed up and one of the other women said they were glad I came back. It meant so much to me to be welcomed right away and I've never turned back since. It's been so amazing to find a mom tribe when I thought I wouldn't have one.
I love that I have a great fitness routine and am seeing the physical changes that I want in myself, but SLAM is so much more than that. I have set such an example for my daughter and love seeing her imitate our workouts, even starting to do squats and other exercises when we're out at restaurants or at the park. I love that I never feel judged and am always welcome. It is so hard to find truly welcoming and accepting people, but we all seamlessly move between working out and hanging out and nobody is ever left out.