I'm not sweating you're sweating. No, we're all sweating. (Unless of course you are some of the Alaskan SLAM mamas, that is.) Regardless, Spring Break is over and we are on the downhill road to summer.  With the sun brings the fun, but it's essential to stay healthy and well all summer long.
Stay hydrated. Don't call me Captain Obvious, it's easy to forget the fluids when you're out and about soaking up the sun. And while a nice cold one might be a fun poolside beverage, alcohol and caffeine are dehydrating so it's imperative to start with water first. Aim for at least half your body weight in ounces and stay aware for signs of dehydration like headaches or fatigue. Keep a large water bottle handy and remember to refill it often.
Lather up. Opt for a mineral sunscreen and be sure to stock up on it. Keep a bottle in your beach/pool bag, glove compartment, and on your patio, so you're always sure to stay protected. Remember to reapply every about every two hours. Starting with a lotion and reapplying with a spray is a hack that makes life easier.
Up the Anti-oxidants. Antioxidants get a lot of attention for immune support but they're just as valuable for sun safety. In Layman's terms, they defend your skin from the harsh sun rays. Find these powerful antioxidants in dark chocolate, berries, beans, and leafy greens. Furthermore, astaxanthin is a supplemental antioxidant that you can find at your nearest health food store—its sun healing properties are phenomenal (remember to always talk to your doctor before starting something new).
Pack the snacks. With trips to the zoo and the pool, it's easy to fall into the Chick-fil-a drive thru on repeat. Plan ahead before your outings. Fresh fruit and veggies, hard boiled eggs, protein bars, cheese sticks, peanut butter and jellies on whole wheat bread, and trail mix are some great options for eating on the go. Keep a small cooler in your vehicle so you're always prepared for your next adventure. For more snacks, look here.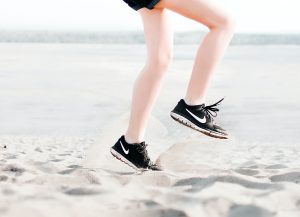 Exercise when it's cool. If you like to run outside, it's important to do so early or late in the day. Heat injuries are very common for athletes in the hot sun, but staying hydrated, listening to your body, and most importantly avoiding exercising in the middle of the day will help prevent such issues. In addition to drinking water, fitness buffs should consider adding electrolyte tablets to their H2O to keep them replenished. Note to self: don't miss that morning SLAM class because paying for it later may be not worth it in the hot sun.
Be a fit mermaid. Did you know running in the pool is low impact, but also burns more calories than running on land? Next time you're at the pool, don't be afraid to get a little jog in—it's always a great conversation starter. Tricep dips and pushups on the stairs are also fun ways to add resistance and build a little muscle. Did someone say SLAM pool party!?
Ditch the store-bought popsicles. If you've bought popsicle molds and let them sit in the back of your cupboards for too long, this is your year. And if you haven't bought them, keep an eye out. Making fruit popsicles is easy and way better than store bought—not only can you control the amount of sugar, but you get to choose what flavors you Blend 1 cup of strawberries, 1 cup of peaches, and 1 cup of watermelon together, add juice of 1 lemon, fill your molds and freeze for a flavorful treat.
Shop local. One of the most exciting things about summer is all the fresh produce. In summer, even some of the cold areas tend to be booming with farm treats, from corn to berries. And fresh from the vine is divine. Shop the local farmers market or hit up one of the many local farms. If you haven't ever picked blueberries before, you'll see that it can be a workout as well. Squatting for berries is quite the exercise.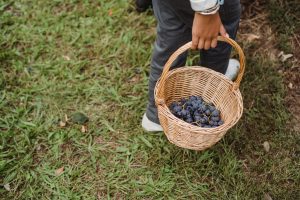 Have fun. Summer is gone as quickly as it comes and soaking up every moment is good for your mental health. Chase fireflies, light sparklers, tie dye some tees, make some memories!