Member of the Month – November
My name is Katherine and I went to my first SLAM class on February 27 of this year. I remember looking at the SLAM Nashville Instagram page and saying to myself-I could never do that. Not because I wasn't physically capable, but because mentally I didn't feel strong enough.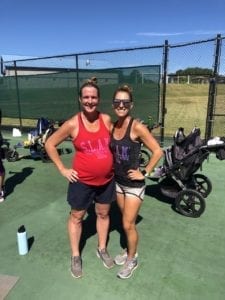 My husband, my 2 year old son Max and I moved from Queens, NY in January, leaving behind our very large family and friend group. I never went away to school or had lived anywhere else besides NY, so this was the first time at age 31 that I was leaving my security blanket. The day we packed up the car to leave I took a pregnancy test. It was positive and we were beyond happy. We had wanted to expand our family and felt very grateful. I would be lying if I did not also mention that I was freaking out. Moving to a new state, finding new doctors, leaving behind the support of my family and friends scared me to my core. With my first pregnancy I experienced PPD. So, naturally I thought it was highly likely I would experience it again and this time away from everyone and everything I loved.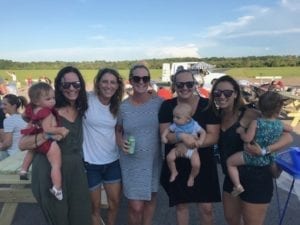 We settled into our new home and my new life as a stay-at-home mom. I quickly realized this was a lot more difficult than I expected. I found myself getting depressed, I missed adult interaction, I missed feeling challenged (not by my 2 year old). Something had to change. I reached out via Instagram to SLAM Nashville after stalking the page for more than a week. Sarah responded quickly and from the start made me feel so incredibly welcomed. I went to my first class the next day and I was hooked.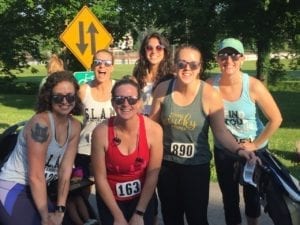 I come from a family of highly competitive athletes. I never felt like I had found my passion with working out the way they did. That is until I found SLAM. The moment I walked into the first class every single person was so welcoming and kind. Walking in and being seven weeks pregnant, Sarah always reiterated to do what feels right. She would give constant thoughtful and educated modifications all the while never making me feel like less of an athlete. The women that I met in class became fast and good friends. Each class I was eager to hear how they were doing, ask them numerous questions about Nashville, their pregnancies, how they handled the world of 2 year olds, and any other of the million questions I had each and every class.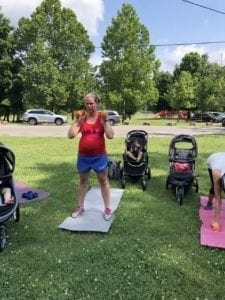 I worked out regularly through my entire pregnancy. I had never felt stronger physically and mentally. I had my son Felix September 25th. Not having my family or friends here during this very important time has been hard but SLAM has made it so much easier. The women have checked in on me, dropped off homemade delicious meals weekly on my doorstep. The support that I feel overwhelms me at times because I feel so blessed to have found this group of moms that have taught me: I CAN do hard things.